Discover the fastest path to digital transformation at the Salesforce Industries Summit.
Delight shoppers with a more personal omnichannel experience.
Connect your business to make every retail marketing moment extra special.
Discover the fastest path to digital transformation for consumer goods companies.
Learn how to accelerate value, drive ROI, and transform your industry. Join us at the Salesforce Industries Summit and evolve your business with the #1 industry cloud platform.
Drive awareness and acquisition with smarter targeting.
Find new customers and manage hundreds of campaigns across social sites, mobile publishers, and ad ecosystems with Advertising Studio from Marketing Cloud. Visualize and report on ad performance in a few clicks, so you can reach out to shoppers with the right offer, at the right time.
Use Commerce Cloud to turn shoppers into buyers, faster.
Make shopping experiences seamless across the web, social, mobile, and stores. Try a retail CRM that lets you enable omni-channel order management capabilities that let shoppers buy anywhere and retailers sell and fulfill anywhere.
Deliver smarter, faster service with Service Cloud.
Drive genuine conversations with shoppers in their preferred channels. Personalize every interaction and empower agents to respond faster with the information they need to turn today's shopper into a customer for life.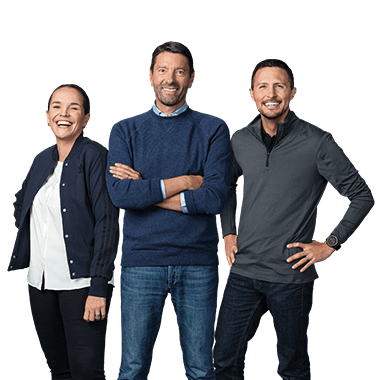 Try the retail CRM solution that does everything you've been looking for — and more.
Connect to your customers in a whole new way.