Commonwealth Bank of Australia
"We're changing the way banking happens."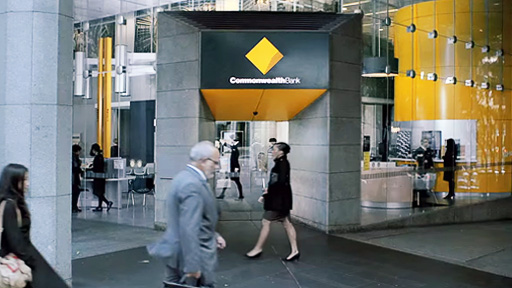 Reinventing banking for the social era
Think a bank can't be mobile and social? "Can't" isn't in Commonwealth Bank of Australia's vocabulary. The CommBank "CAN" campaign—highlighting services ranging from mobile payments to apps for home buyers—is showing Australians what a modern bank can be.
CommBank's social transformation isn't about technology for technology's sake. As the bank sees it, social media is a reflection of the current technology and how gregarious human beings are so they want to be part of the conversation.
Social technologies are helping build relationships between the bank and its customers that emulate the personal connections people once had with their local branch. The goal is to emulate that personal touch which reinforces trust and transparency.
Banking on social networks
With over 1,100 branches, CommBank's 48,000 employees are widely distributed around the country. They're also a very social group, so an employee social network like Chatter is a natural fit for internal collaboration. Since many branch employees don't have their own dedicated computers, they are using their own devices to capture the narrative of the business and make every communication a social communication.
Externally, what started out as a social networking experiment quickly proved to be a pillar of the bank's marketing strategy. With Facebook as their primary social network, the bank uses Salesforce Platform to surface conversations and find opportunities to make the customer experience personal and relevant, quickly.
Making banking personal is no small task for a bank that serves half of the country's citizens. But don't tell CommBank they can't pull it off. As a socially-connected business, CommBank can.

Keep exploring stories like this one.
Questions? We'll put you on the right path.
Ask about Salesforce products, pricing, implementation, or anything else — our highly trained reps are standing by, ready to help.