"Salesforce Platform and its omni-channel development toolkit allows us to quickly innovate and to evolve the customer experience"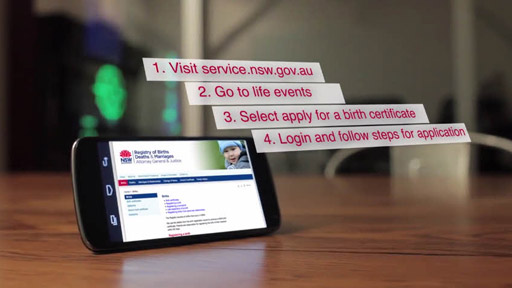 The present NSW Government recently stepped up with a clear vision for changing the way citizens of NSW - or customers, as it prefers - interact with government across all services. Its vision for customer centricity would be realised through the creation of a new government agency - Service NSW - supported by the Salesforce Service Cloud. Service NSW is on its way to becoming the single face of NSW Government.

Service NSW exists to leave behind the traditional service and process complications of dealing with numerous separate public agencies. It marks the beginning of a new era in customer relations for government agencies; in which the power is in the hands of the customer to choose when and how they interact and communicate with their government. Its success depends upon the free flow of data between every customer touch point, on every channel.
Historically, the government has presented residents with hundreds of unconnected shop fronts and web sites, and thousands of phone numbers routing into 30 call centres. Today, Service NSW offers a single point of engagement for NSW residents and businesses transacting on a range of services including driver licence, birth certificate, Seniors Cards and e-toll account management, representing Australia's first integrated public sector service model.
Service NSW currently integrates three communications channels: a dedicated web portal, customer call centre, and shop-front services. The entire solution was up and running in just six weeks.
Touch screens in Service NSW shops poll customers for feedback, keeping the government in tune with customer satisfaction.
"To think we've maintained a 99 percent customer satisfaction is extremely incredible," says Jody Grima, Director Contact Centres.

Ask about Salesforce products, pricing, implementation, or anything else — our highly trained reps are standing by, ready to help.