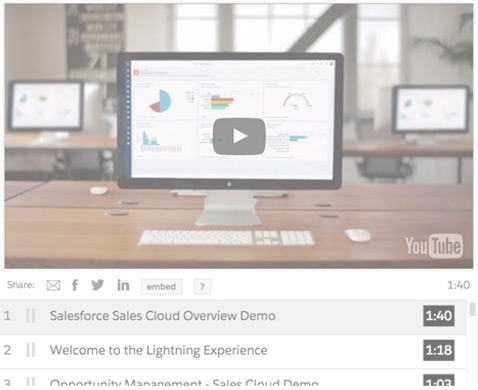 SELL FASTER AND SMARTER WITH THE WORLD'S #1 CRM SOLUTION.
In this demo, see the features of the world's #1 CRM in action. See why Salesforce customers report business results like:
+24% better win rate
+35% improved sales productivity
+25% increased revenues
Source: Salesforce Customer Relationship Survey conducted 2014-2016 among 10,500+ customers randomly selected. Response sizes per question vary.
To watch our free demos, sign up now.
Please complete all fields.