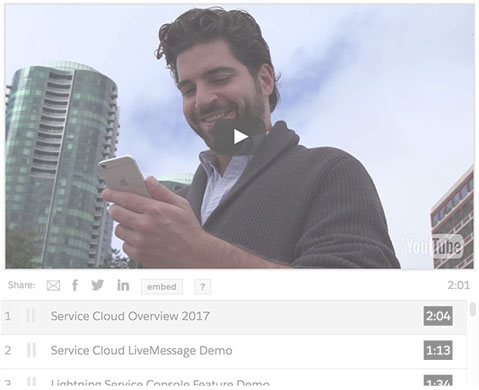 DRIVE CUSTOMER SATISFACTION WITH THE #1 CUSTOMER SERVICE APP.
In this demo, see why companies using Salesforce report business results for customer service like:
+ 34% higher agent productivity
+ 34% faster case resolution
+ 35% increase in customer satisfaction
Source: Salesforce Customer Relationship Survey conducted 2014-2016 among 10,500+ customers randomly selected. Response sizes per question vary.
To watch our free demos, sign up now.
Please complete all fields.