Complete the form to get instant access to all of our video demos! In these videos you can learn how Salesforce CRM is helping customers by:

 Real time performance charts and account insights

 Instant alerts

 Automated marketing

 Sell smarter and grow faster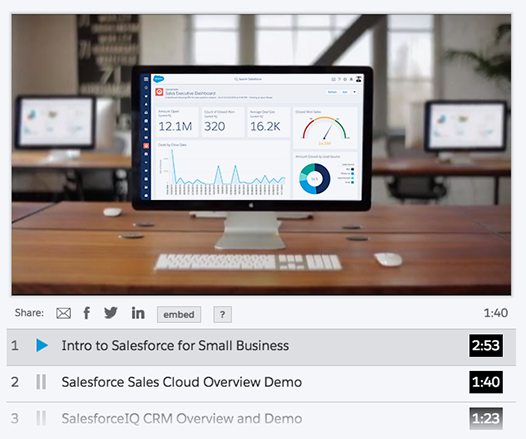 To watch our free demos, sign up now.
Please complete all fields.