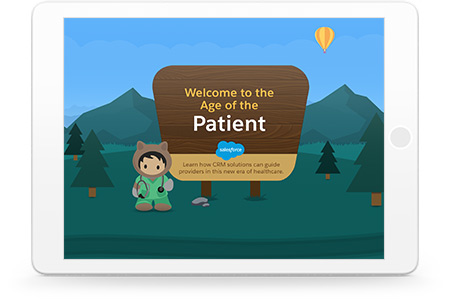 Reimagine the patient experience and explore how social, cloud, and mobile technology can be leveraged to create a connected journey for every patient.
Download this e-book that features:
Salesforce use cases across patient acquisition, service, and engagement 
Insights on investing in a patient-centered future, including a checklist for connected patient journeys 
Advice from our customers such as CareCentrix for those considering a new patient relationship management solution
Sign up once and access all our resources.
Please complete all fields.