Give agents the support tools they need to keep customers happy with Service Cloud, built on the world's most trusted, agile, and innovative platform.
Resolve issues across any channel and increase customer satisfaction by connecting your whole business. Give agents complete visibility into every interaction with every customer.
Give your service team clear visibility into which products and services customers already own so you can help agents identify more relevant cross-sell and upsell opportunities.
Provide the exact level of service that customers are entitled to. Easily track, manage, and resolve issues with a unified view of every case, including any Service Level Agreements (SLAs). 
Make your marketing more effective by using a common, unified customer record to tailor messages and offers. Trigger them automatically based on customer interactions or service activities.

Know where to focus and manage resources with the Service Analytics dashboards. Automatically analyse deep data and patterns from any system and get actionable recommendations with Einstein Discovery.

Provide more relevant and helpful responses by seeing customer online activity right in the console, including any articles or FAQs they've read, as well as cases they've opened.
"We want to recover relationships, not just resolve cases. What we're doing with Salesforce will help us create customers for life."
The power of the Salesforce platform doesn't stop at the desktop. Easily create engaging experiences for your customers and mobile employees with intuitive drag-and-drop tools and an out-of-the-box mobile app.
Add service to your website or mobile app in hours, not weeks. Turn on digital channels like live chat, video chat, and a public knowledge base with our Snap-ins SDK.
Help mobile employees get the job finished the first time with the Field Service Lightning Mobile App. Create new revenue opportunities onsite by connecting agents to customer history, parts inventory, knowledge articles, and more. 
Eliminate all the heavy lifting of creating a mobile-ready, self-service site using no-code, ready-to-use templates. Help customers find articles, post questions, work with experts, and contact agents in real time from any device.
Easily tailor Service Cloud to work the way you work. Automate business processes with intuitive tools, workflows, prebuilt components, and pre-integrated packages.
Make even the most complex, industry-specific business processes simple to set up with our point-and-click interface. Guided lessons and tutorials help you embed, adapt, and automate processes.
Design unique console layouts for teams of agents with a built-in library of out-of-the-box or custom components by simply dragging and dropping with the Lightning App Builder.
Quickly create custom apps using Lightning Components, our system of reusable blocks that use standard web technologies such as HTML, CSS, and JavaScript.

Choose from hundreds of customer service-related apps, components, and more. They're built by our trusted partners, pre-vetted, and fully integrated, so you just click to add them. 
Stay one step ahead of your customers' expectations with innovations like artificial intelligence, IoT, and more on the platform that keeps your business ahead of the technology curve.
Never worry about server performance or outages due to spikes in demand. Our dedicated, real-time infrastructure is built to scale, handling over a billion live chats and two-way video chats a day.

Focus your agent's time where it's needed most. Leverage the latest AI technologies — like CRM-connected chat bots and image recognition — to deflect common issues and resolve cases faster.

Identify device issues early by connecting your device data to the Salesforce Platform. Automatically create work orders and schedule jobs with our intuitive low-code technology. 
Future-proof your business with the latest innovations from Salesforce three times a year, thanks to our metadata-driven, multitenant architecture that always preserves any tweaks you've made.

Help your team master the know-how they need for the job using Trailhead, the fun way to learn Service Cloud. Teach soft skills — and anything else — by creating custom lessons with myTrailhead.

Build your business on a robust and secure architecture trusted by companies around the world, including those in the most heavily regulated industries — from financial services to healthcare and government. 

Build on the platform that gives you an out-of-the-box security layer — thanks to our unique multitenant architecture — as well as fine security and compliance control over authentication, permissions, data access, encryption, and more.
4x
MORE LIKELY TO RANK HIGHLY IN MOBILE CUSTOMER SERVICE*
3.5x
MORE LIKELY TO SAY SERVICE REPS ARE EMPOWERED TO MAKE CUSTOMERS HAPPY*
3.6x
MORE LIKELY TO USE ANALYTICS IN THEIR ORGANISATION*
* 2017 Salesforce Research "State of Service" report
Learn how these successful brands are building customer loyalty on the platform that delivers speed, intelligence, personalisation, and mobility.
"We put the passenger, the user, the customer at the centre of everything."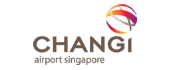 "We want to recover relationships, not just resolve cases. What we're doing with Salesforce will help us create customers for life."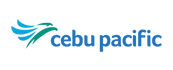 "Connecting our business on Salesforce will help us achieve that and offer increasing value to our customers."