Bringing friendly competition back to the sales floor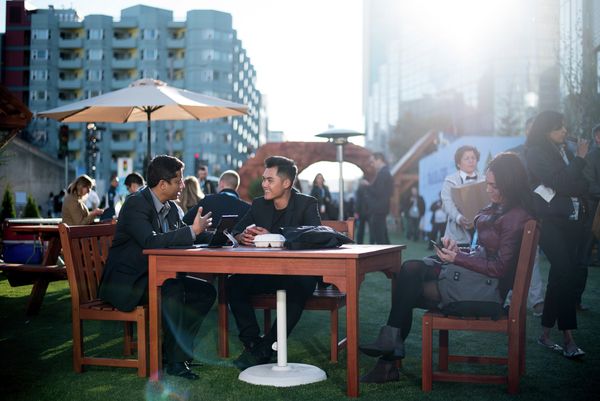 Most people are competitive at heart. We like to know how we're tracking against our targets and, especially, how we're tracking against others. In the workplace, nowhere is this more true than the sales floor. A common mistake I've noticed is that many managers try to manage results when they should be more closely examining the activities that create them. Jason Jordan in his book, Cracking The Sales Management Code, highlights that smart leaders manage the input activities that feed into sales or performance objectives, and they, in turn, create financial results. Seeking to 'manage by results' can be a big mistake.
I recently attended Dreamforce in San Francisco and had the opportunity to meet Matt Bullock, CEO of Spinify - an Australian company making a lot of noise at a global scale. We sat down to discuss Spinify's sales environment and, of course, their rapid progression. Matt outlined their style of "workplace gamification" and how this culture contributes to employee motivation and overall organisation success. I was keen to understand this approach and how Spinify has grown from start-up to a company gaining significant attention internationally. I've gathered some of the key insights below.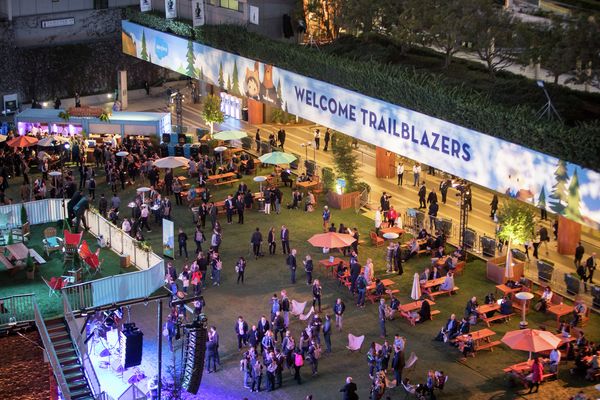 How does it work?
Spinify's style of gamification involves using highly visible leaderboards accompanied by individual apps to track activity-based team member's progression. The result is a motivated sales team, that competes in an entertaining way with automated incentive contests. The practice, Matt advised, brings energy and competitive fun back into the sales environment.
"We need get away from the task-master bosses who just tell people to do more, and instead lead with coaching and clear input metrics that have been proven to create success."

Competition boosts productivity
Matt, quoting an international study, says that, globally, 70% of staff are disengaged and the cost in lost productivity is $500 billion in the USA alone. This contributes to Spinify's attitude towards employee engagement and the role it plays in efficiency. We agreed that effective sales managers focus on "lifting the middle" rather than attempting to push low performers into the average performance level.
The stars in a team will always shine, but lifting mid-range performers by 5% is achievable and can make a huge difference to overall results. Lower performers tend to self-select, when there is transparency on activity and performance compared to their peers. Matt made the point; "If you provide the right framework, tools and culture, people can self-manage or self-select out on the basis that they know they don't have what it takes to make it."
Many sales floors have become eerily quiet, as sellers rock away to music with earphones in their ears, blasting out emails and grooming their social media presences. The "silent sales floor" is the scourge of organisations today. Sales professionals need to lift actual activity levels, including their use of the original selling tool – the phone.
Personalisation is key
In seeking to drive these sacred sales activities, Matt says, "Solely using TV screens up high in sales floors just doesn't motivate. The data really can't be read unless you're standing on a chair. It's also not personalised for the individual worker. You must create an emotional connection if you want to change behaviour."
In response to this, Spinify uses Yu-kai Chou's gamification Octalysis framework, on which they have based their individual performance app. The app is designed to be positive, rather than negative and give clear insight into progression. Metrics and performance measures are displayed in the app, and also on communal screens and within CRM systems such as Salesforce.
Spinify also integrates sales and marketing, putting the customer at the centre of everything they do and improving customer experience exponentially.The results of their customer personalisation are fantastic. Spinify launched back in April 2016 and is moving at a rapid pace, doubling sales figures every month for the last five months.
Meeting Matt was was just one of the great opportunities I had at this year's Dreamforce. Download the 100 Sales Tips for 2017 ebook for more great tips on how to increase sales productivity in your team.