Tips for startup pitches: Practice makes perfect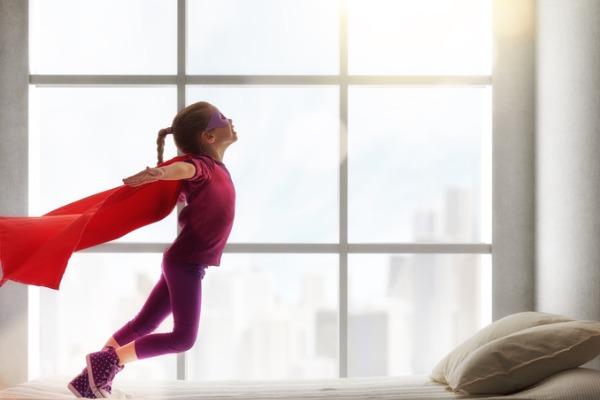 Naomi Simson and Steve Baxter, judges on Shark Tank, will join Blackbird Ventures co-founder Niki Scevak to help us find Australia's next great startup at PitchComp on March 6 at the Salesforce World Tour in Sydney. Here, Naomi shares her advice for startups hoping to impress the judges.
We all pitch – just some better than others. I have often referred to pitching as storytelling with numbers. Sometimes we don't realise we are pitching, but anyone trying to get their idea across – whether it is in sales or looking for funding, is essentially pitching.
When we started filming Shark Tank, it was hard to imagine how Australia would react to the show. Would they love or loathe it? Would they respond well to Aussie innovation on screen? Would it encourage them to take their own ideas to the next level?
What I'm finding delightful is how many people are truly embracing the idea of the pitch. We've seen incredible pitches, where the person paints a picture of what could be and takes us on a journey from start to finish. We've also seen some pretty undercooked pitches – and that's putting it nicely! Like any sport, practice makes perfect – you have got to put time in before you can be the world champion of anything, and this game is no exception.

Here are some posts from Australian Shark Tank judges on the dos and don'ts of pitching:
And to help you prepare for Pitch Comp, here are some of the things I consider when watching a pitch:
Are there a lot of people who have this problem?

Has anyone done this before?

Do you want to invent it?

What would it take to produce a prototype?

What makes this idea unique?

If it's a success, do you want to run this company?
Our job as judges is to get people to dig a little deeper and consider other things, and to get them outside their comfort zone.
I think one of the most exciting things about my role is hearing the excitement of people coming up with ideas. And it is our job to keep them coming by encouraging innovation. However it is also our job to challenge and add value, so be ready to answer our questions.
We're looking for the next great startup built on the Salesforce Platform. Three finalists will pitch their startups onstage to our rockstar panel of judges for an opportunity to win a USD$100,000 investment from Salesforce Ventures. Register today for this years' Salesforce World Tour in Sydney on March 6 to catch all the action.

Naomi Simson is an entrepreneur, founder of experience gift retailer Red Balloon, and judge on Channel 10's Shark Tank. Read more from Naomi.