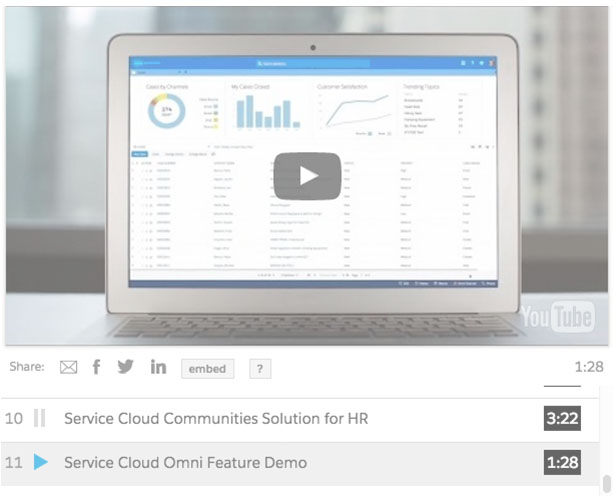 CONNECT THE RIGHT AGENT TO THE RIGHT CASE AT THE RIGHT TIME.
Get better insight into support agent workload and manage your support channels more efficiently. Service Cloud Lightning Omni-Channel Presence and Routing dynamically manages agent availability and intelligently pushes cases to the right agents. Best of all, your interactions are preserved across every channel, and on any device, making support communication seamless.
To watch our free demos, sign up now.
Please complete all fields.