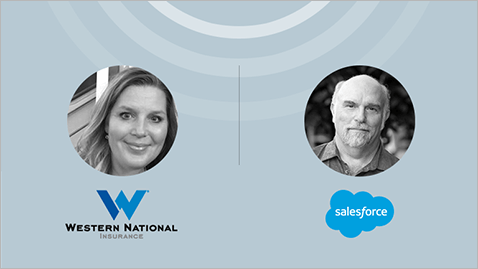 Featured speakers:
Mara Bain, Chief Experience Officer at Western National Insurance Jamie Bisker, Director, Insurance Industry Solutions at Salesforce
The expectation for more personalised customer service is driving digital transformations across the insurance industry. From small firms to large providers, digital engagements are becoming increasingly important in order to stand out from the competition. While it's evident that digitising the insurance value chain is imperative, the path forward isn't always clear cut.
In this webinar you'll learn the digital steps you can take to deliver effortless customer experiences including:
Driving personalised service engagements that build a lifetime of loyalty
Creating smarter, more proactive self-service models with digital communities
Delivering immediate, digital, and connected service across multiple channels and products
To watch our free demos, sign up now.
Please complete all fields.