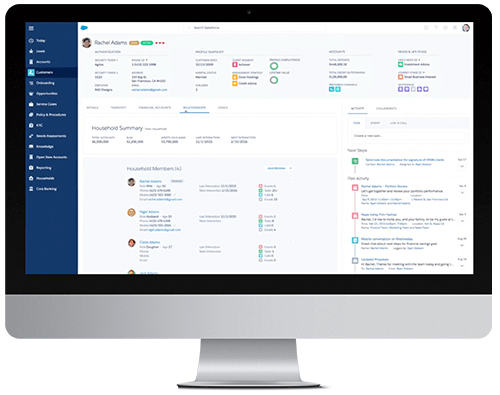 Watch this demo video and discover how Salesforce helps banks build deeper customer relationships that last year after year.
Personalise each customer's journey to financial well being
Give employees an edge on productivity with proactive alerts and smart insights
Collaborate 1-to-1 with customers, internal teams, and outside experts across any channel, anytime
To watch our free demos, sign up now.
Please complete all fields.