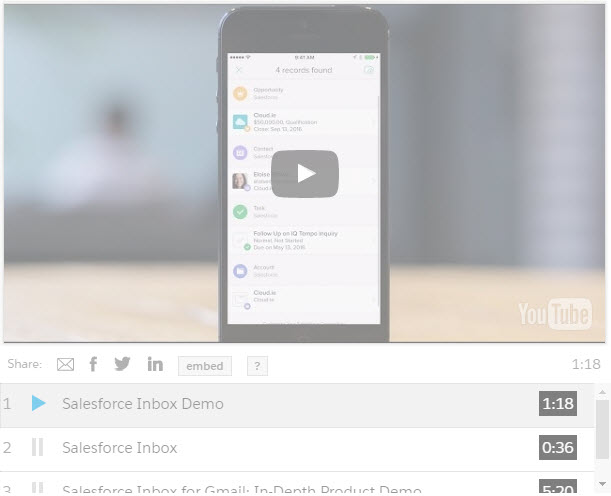 Connect the power of the world's #1 CRM to your email.
See how Salesforce Inbox reduces manual data so reps can focus on deals. Watch the demo to learn how you can:
Access & update CRM data without leaving email
Sell smarter with customer insights in your inbox
Close deals faster by scheduling meetings without the hassle
Drive sales productivity from anywhere
To watch our free demos, sign up now.
Please complete all fields.