Questions? Call us at 1800 667 638 (AU), 0800 450 064 (NZ),+65 6302 5700 (SG), 000 800 001 6000 (IN).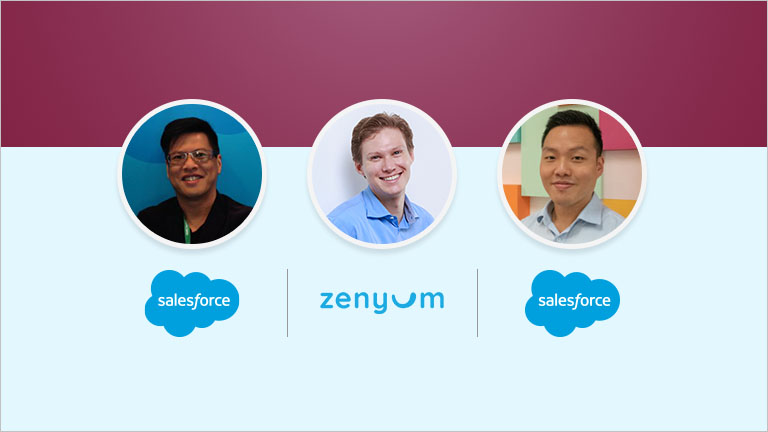 Blaze new trails with the world's #1 CRM for small business
Salesforce helps small businesses around Asia become Trailblazers by keeping the business open and staying one step ahead of the curve. This webinar will be a great opportunity for you to learn how Trailblazers are using technology to find the right customers, win more deals, keep customers happy, and connect everything they do.

In this session, you'll discover how Salesforce can help you to:
- Find and nurture leads and maximize ROI
- Enhance sales productivity and win more deals
- Keep your business open, employees and customers connected

Plus, you can get to see real-life case studies from our own customer from our small business Trailblazer, Zenyum, who has walked this path, and will share lessons in adapting to this rapidly changing scenario.
---
FEATURED SPEAKER:
Chris Yio |Regional Vice President, SMB Asia | Salesforce
Julian Artopé | Founder and CEO | Zenyum
Sang-Ho Hwang | Corporate Sales Manager | Salesforce
Please fill out all fields.