Questions? Call us at 1800 667 638 (AU), 0800 450 064 (NZ),+65 6302 5700 (SG), 000 800 001 6000 (IN).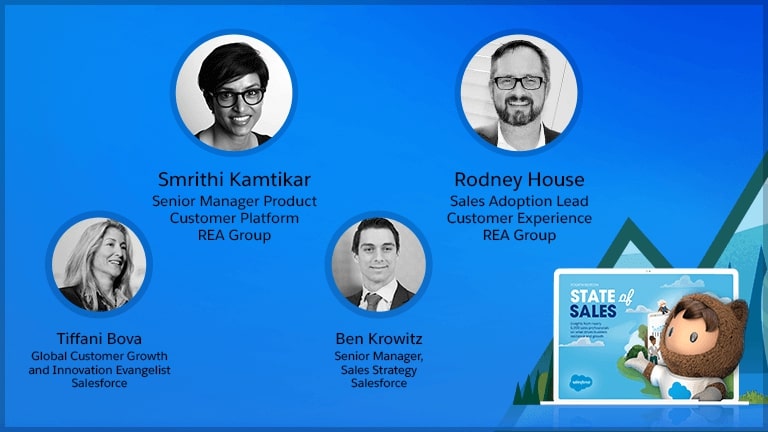 Unpacking the State of Sales: Why sales ops are the new sales heroes
This may not come as a surprise to hear how 85% of sales professionals agree sales ops is becoming increasingly strategic. From training, to technology, to performance analysis, sales ops have skills that nearly 6,000 sales professionals consider vital in this new selling environment. How do we know? They told us in our latest State of Sales report.

In this webinar, best-selling author and Salesforce's Global Growth Evangelist Tiffani Bova as well as Senior Manager of Sales Strategy for Salesforce APAC, Ben Krowitz will be joined by Trailblazer REA Group, to discuss how sales operations are no longer supporting sales strategies but helping define them. You won't want to miss these experts thoughts on:
Sales ops strategic thinking and technology knowledge driving sales growth.
REA Group's learnings on pivoting their sales strategy during change.
Adapting people and processes to new challenges and opportunities.

---
FEATURED SPEAKERS
Tiffany Bova |Global Customer Growth and Innovation Evangelist | Salesforce
Ben Krowitz | Senior Manager, Sales Strategy | Salesforce
Smrithi Kantikar | Senior Manager Product Customer Platform | REA Group
Rodney House | Sales Adoption Lead Customer Experience | REA Group

Please fill out all fields.