Questions? Call us at 1800 667 638 (AU), 0800 450 064 (NZ),+65 6302 5700 (SG), 000 800 001 6000 (IN).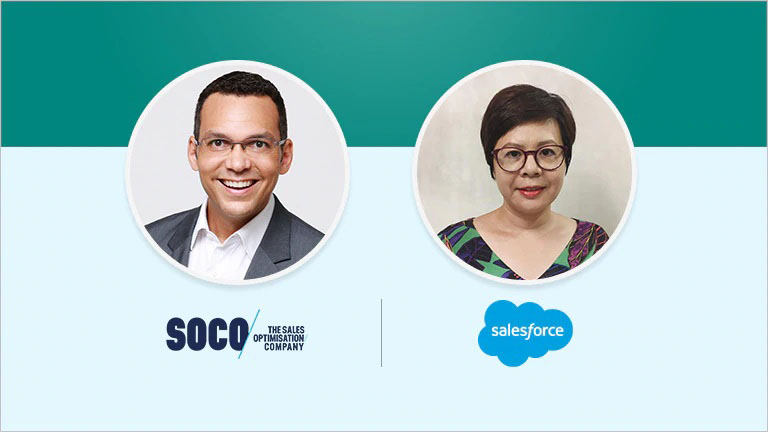 The new State of Sales: How can Sales Leaders pivot for Recovery and Growth?
It's no surprise that 77% of sales leaders say their digital transformation has accelerated since 2019. Yet, according to our recent State of Sales report, many leaders admit they're not completely ready to map key business priorities to changing conditions.

But don't fret sales leaders, we've got you covered.

In this webinar, we've enlisted the best of the best in sales leadership to help you map your next steps for future success. Join Salesforce's Regional VP - Commercial Sales Carol Fong, along with Sales Optimisation Expert Tom Abbott as they break down the biggest findings in the State of Sales report and discuss B2B sales strategies. Secure your spot for this insightful webinar and learn about:

- Identifying and developing new skills amongst your sales team.
- Business tactics for sales success.

Register now for part one of this insightful webinar series: How can Sales Leaders pivot for recovery and growth?
Please fill out all fields.