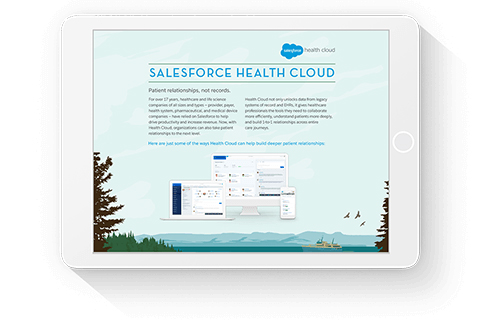 Download this two-page datasheet and find out why Health Cloud is the ultimate patient relationship management platform.
See how we reimagined Salesforce Service Cloud, our #1 service app, for healthcare professionals
Learn about our continuous dedication to compliance and data security
Check out our sleek user interface and key product advantages
Sign up once and access all our resources.
Please complete all fields.