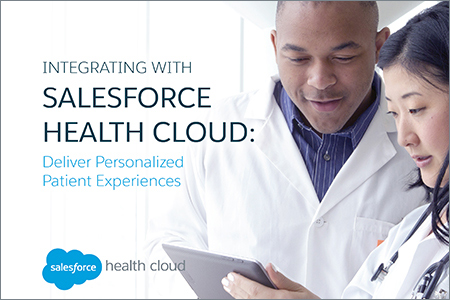 Learn more about the different use cases and approaches your organisation can take to integrate with Salesforce Health Cloud.
Take a closer look at the methodology of identifying and developing the use case.
Read about how UCSF is transforming breast cancer screening and treatment with EHR integration through a middleware partner.
Explore how Salesforce extends the EHR for a unified patient view through integration.
Sign up once and access all our resources.
Please complete all fields.