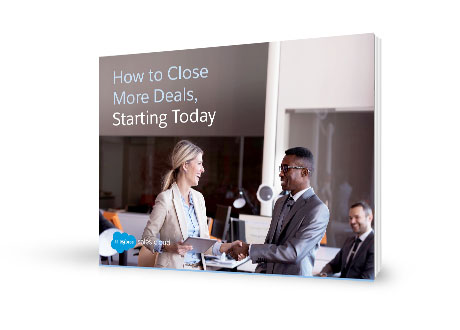 The trends of cloud, social, mobile, data science, and IoT will continue to dominate. The selling landscape is changing — fast. How can salespeople close deals smarter and more efficiently in the new year?
Download our free e-book "How to Close More Deals, Starting Today" and learn how to:
Create the ultimate sales plan
Maximise revenue with territory mapping
Use data to manage your pipeline and uncover new opportunities
Sign up once and access all our resources.
Please complete all fields.