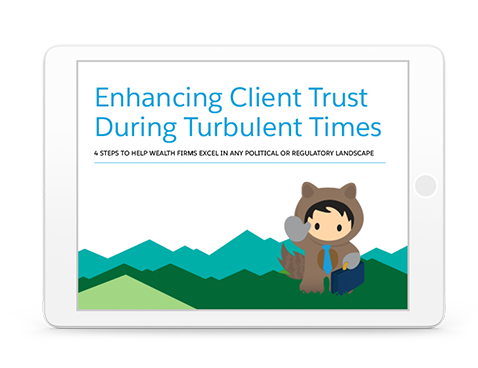 The uncertain future of the Department of Labor's Fiduciary Rule continues to be top of mind throughout the financial services industry. Now, in the aftermath of the presidential election, advisors are aiming to put their client needs front and center amidst a shifting political and regulatory landscape.
Take a look at our latest white paper — your 4-step guide to enhancing client trust during turbulent times.
Understand what the Fiduciary Rule might mean for advisors in a changing environment
Learn how firms can operate effectively in any regulatory or political landscape
Discover how to choose and implement a seamless CRM solution to help manage regulatory compliance at scale
Sign up once and access all our resources.
Please complete all fields.