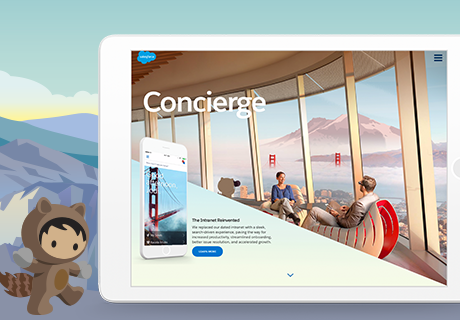 See how we built an app that transforms how Salesforce employees work.
An outdated intranet meant Salesforce employees had to navigate to different places for IT tickets, onboarding, benefits info, and more. So, we harnessed the power of the Salesforce Platform to build Concierge and to give employees:
A predictive, search-driven experience to get answers fast
Both self service and help-desk capabilities to free up IT time
Chat and support tickets right within one integrated interface
A mobile experience on the Salesforce1 Mobile App for help on the go
See how Salesforce used the Salesforce Platform to lower IT case volume by 40% and reduce case resolution time by 41%.
Sign up once and unlock all our resources.
Please complete all fields.