Get the field service software solution that's built on the world's #1 platform for service.
Tackle today's field service challenges with Salesforce Field Service, your field service solution from the leader in customer service.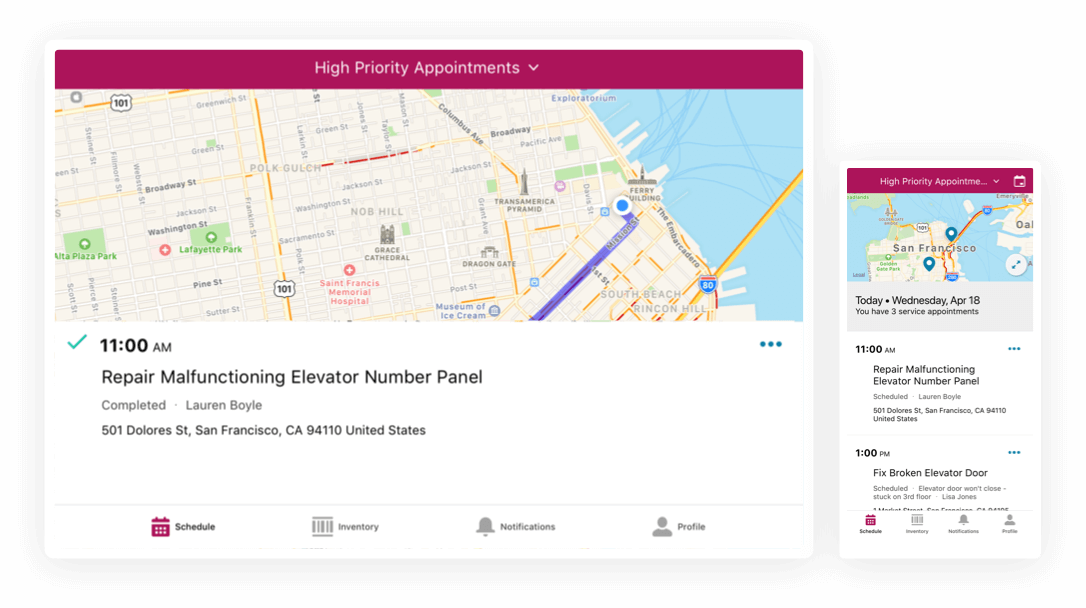 Elevate every field service experience.
Our field service software helps you:
Resolve field service calls faster
Boost employee productivity in the field
Automate appointment scheduling 
Manage agents, dispatchers, and techs
Get real-time visibility into all operations
Optimise mobile workforce allocation
Keep customers updated at every step
2020 Gartner Magic Quadrant for Field Service Management
Deliver better service everywhere — from the contact centre to the field — using the Customer 360 Platform.
Learn how these companies are delivering better field service experiences with Salesforce.

Best Technology Services connects workforce for smarter field service
"By employing our own national field services team and enabling them with Salesforce, we can provide the same great service to everyone, no matter where in Australia they're based. We can differentiate ourselves in a more meaningful way"

KONE escalators and elevators keep people on the move with Salesforce.
"With Salesforce, we can make our field services more proactive, [helping] us better understand our customers' needs."

Sharp dials up efficiency for field reps with automation and analytics.
"With just five sales reps across Australia, we've had to find efficiency through automation. Using Salesforce helps us work smarter and react faster to customer needs."
Transform your field operations with the #1 CRM for Service.
If you're looking for a complete solution to manage your onsite support, talk to one of our specialists today.