What's New at Dreamforce This Year?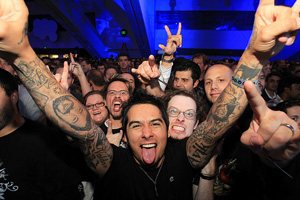 Every year we strive to deliver the best and most innovative event experience we can. Every year, we challenge ourselves to make Dreamforce better than the year before. Every year we worry about how we can make it even better. It can be a tough road but the team is committed to giving our attendees the most amazing event experience in technology…or possibly anywhere.

So as the clock ticks towards DF12 and the excitement mounts, here's a taster of some real 'firsts' for us this year…



And for returning Dreamforce fans, you'll be pleased to hear that all your other favorite experiences are even bigger and better than before…


It's going to be an amazing 4 days…we can't wait to welcome you to San Francisco!
To see the complete schedule and register for the event click here.