Give Your Customers a Voice With Salesforce Ideas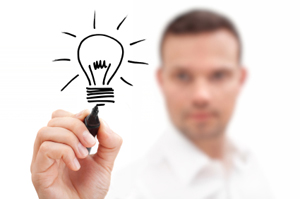 Like half my coworkers here in San Francisco, I'm a transplant.  Unlike most of them, I still use a bank in my hometown back on the East coast. I've had the same account since I was nine years old, and I'd hate to give up all that seniority.  Also, when I call, I always quickly get a real person on the phone, someone with the power to fix my problem right away.

At least, I used to. When I lost my debit card recently, the bank closed it out -- but then insisted I call back during East Coast banking hours to file an "unauthorized charges" report. All this after wading through their phone tree again.

The bank has gone regional since I was a kid, and they're setting up to go national -- but they still approach service like a small, east-coast-only bank. If only they had a suggestion box, or a working user forum!  I'd tell them I expect a higher level of service from a regional bank, and I need more availability now that I'm across the country. I'm a longtime fan.  I'd much rather stick with them as they improve, instead of dropping the account. 
When you give your users a seat at the table, they become more engaged. They're more likely to recommend you, and more likely to give you the benefit of the doubt when things go badly.  And they'll tell you exactly what's likely to bring in more users, and ultimately, more revenue.    
Salesforce Ideas helps you bring customer and employee ideas into your company's innovation process. With Ideas, you can get feedback from your most engaged users directly to the stakeholders. No positioning, no filtering - just sincere, hopeful (and, occasionally, irate) feedback.  Salesforce Ideas bypasses standing hierarchies by allowing anyone to create an idea, comment, and vote. Users can discuss an idea to bring it to maturity, add their own feedback to an existing Idea, and ultimately move it toward maturity.  Ideas then bubble to the top based on the score awarded by the community.
You can take the very best and most popular ideas as action items, get them done, and move forward faster than the competition.  
Salesforce Ideas can help you get there
At Salesforce, We complete 50 Ideas from our own Ideation community with each release -- 3x/year. We are constantly refining and fine-tuning our sales and service offerings in response to our customers' and partners' ideas.  
With the Dreamforce release in October, we'll be adding new features and functionality - as requested by our customers!- and moving on with updates, upgrades, and more.  The new features are geared to help companies bring in feedback around specific topics or themes. They'll help moderators find and filter Ideas more quickly in a high-volume environment. And they'll aid in designing and arranging an Ideas community for optimal participation.  
For More About Salesforce Ideas...
If you'll be at Dreamforce 2012, look for one of my Ideation sessions -- or you can always check here for the next installment! 
Making Ideas Work for You: Best Practices
A strong community providing ideas and feedback can keep your customers engaged, boost sales, lower service requests, improve marketing, and help generate revenue.Join us as we cover best practices for setting up, managing, and promoting an ideas community.
Salesforce Ideas: Crowdsourcing Creativity in the Social Enterprise
Your customers are your best sources of ideas, whether they're for new features or an entirely new product line. Join us to hear from customers who're using Salesforce Ideas to drive product innovation.