5 Can't Miss Apps for Small Businesses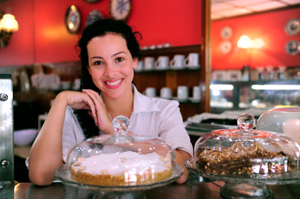 As a small business, how do you look bigger than you are when your resources are limited?
The AppExchange can help!  The AppExchange is the destination for hundreds of quality business apps.  By using apps to get a complete picture of your customers inside Salesforce, you can manage your entire business without overspending on your IT budgets or resources.  
But you probably don't have time to browse the AppExchange; you're running a business!  So here are our picks for the 5 can't miss business apps you need as an SMB:
Box.net for Collaboration
Every day, your employees share documents – product datasheets, demo videos, customer agreements, you name it!  Box.net lets you access and share content anywhere, anytime, on any device all within Salesforce.  If you have nightmares about version control, this is your dream-come-true.
Do for Productivity and Project Management
We know you want to be able to get work done with anyone from anywhere you are, and that's what Do is all about.  Share your tasks, projects, and notes within Salesforce, and use the activity feed to track everyone's progress so you can spend less time managing and more time doing what you do… get it?
Chatter for iPad for a FREE Social On-the-Go Experience
When you're running a small business, it's important to look like you're everywhere all the time.  Chatter for iPad combines all the benefits of Chatter and all the benefits of iPad to let you connect to all the people, documents, and records that matter most wherever you are, and you could be anywhere!
Timba Surveys for FREE Survey Management and Analysis
You might wonder what your prospects and customers think about you, but you don't have time to ask them all individually.  Enter Timba Surveys, a web survey application that has design templates, powerful analytical reports, and uses Salesforce as your address book, providing an easy-to-use integrated solution.
Vana for Recruiting and Human Capital Management
HR needs run the gamut from payroll to compensation to benefits to performance to talent to time entry to vacation to workforce analytics, and Vana is here to help.  Vana Human Capital Management delivers a complete solution from hire to retire specifically designed for SMBs.
And, just because we're friendly like that, here are a few bonus favorites:
Concurforce for Expense Management
This Concur solution is designed especially for Salesforce to simplify T&E.  The time saved is better spent elsewhere, and the added visibility into spend can help you make better expense policy choices as your business grows.
Appirio Cloudsync for Synching Calendar and Contacts
Sync your Google calendars and contacts with your Salesforce calendar and contacts.  And vice versa.  And both.  Who needs a standard process when everything works?
Eventbrite Sync for Event Management
Events are a key opportunity to drive business for a small business, so make sure the details you capture in event registration and attendee information integrates smoothly to Salesforce with this app.
For even more great apps, check out the Small Business Collection on the AppExchange.