Going Social Increases Your Chances of Getting Hired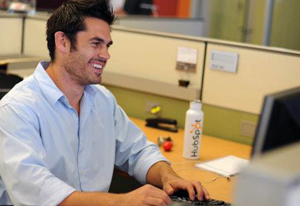 It's no secret that social media is the best way to stay in the know on all-things salesforce.com. But it can also work wonders for your career. Jobvite's 2012 Social Recruiting Survey findings provide a clear indication that social recruiting is a trend that shows no signs of slowing down – and that recruiters are continuing to attract and retain top-quality candidates through social networks.
• 92% use or plan to use social recruiting
• 43% of recruiters who use social recruiting saw an increase in candidate quality
• 73% have successfully hired a candidate through social
• 31% of recruiters using social have seen a sustained increase in employee referrals
The message is clear: It pays to harness the power of social media when looking for your next job. Aiming to take your career where you never dreamed possible? Follow @salesforcejobs for the latest word on open positions, recruiting events, and other ways to inspire your career. That means all of you – college grads, mid-levelers, execs.
One facet of our recruiting efforts that we are particularly excited about at salesforce.com is our increasing use of the video job description. We figured it's much more engaging to hear about an open position straight from the hiring managers' mouths rather than skimming a long page of text for a job's details. Would you agree? Visit our YouTube "playlist" for the latest roundup of salesforce.com job descriptions. Who knows? One of them might just lead you to your #dreamjob.
How have you used social media to enhance and elevate your career? Share your thoughts in the comments. And if you haven't already, do your career a huge favor and follow us on Facebook, Twitter (@salesforce and @salesforcejobs) and LinkedIn.