5 Steps to Success with Salesforce Ideas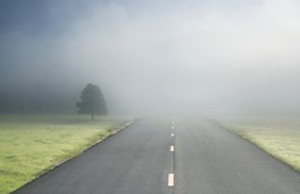 Ideation projects fail all the time.

As the Product Manager for Ideas here at salesforce.com, I'm not supposed to say this out loud, but of course -- it's true.  A project to innovate with your customers (or your employees, or partners) is a project like any other, and even after you get it off the ground, you need a way to decide which ideas are the best and most feasible, and a way to get them into your internal project flow. Without a defined process, an Ideas project can easily get off course. 
 
When you get started with ideas, you'll set up a site for users to suggest innovations around products, processes, strategy and more.  You'll bring in Ideas. Lots of them -- and you'll find that even the best idea needs organizational support to succeed.

As we learned from Ideas customers ESRI and GSA at Dreamforce this year, you need to have a defined process in place before you begin bringing ideas in. You need to consider the following:

1.  Engagement Type: How will we engage with our community members?

The more users see you're listening and responding - to them, and to others in the community -  the more they'll contribute.  To keep contribution high, you need to respond to your community in a highly visible way, and one that will scale as you get larger.  

  You can engage with your community by commenting on the idea, changing its status, using Chatter, or even by emailing the ideator directly. Of course, the most important engagement is doing the idea, and telling your community (and the world) about it.  
You generally want your engagement and conversation with the user to be public, so other users can see the company taking action on the ideas. At Salesforce, we communicate on our Idea Exchange by commenting on the Ideas, and by changing their status as they move through our produc queue.
A big exception: If you need to request a change in a users' tone or behavior, private communication is the way to go.
2.  Threshold: Will we look at, or comment on, all ideas, or only ideas with a certain vote or comment count?  

A personal note on each idea would be great, but often doesn't scale.  For this reason, you'll want to plan your response strategy around the number of ideas you expect to bring in each week, the number of moderators, and the amount of time they plan to spend in this community. You''ll probably need to change your plan over time as your community grows.
  If you're going out to a small number of partners or employees, your idea count will likely be such that you can look at all the ideas and comment on each one.
If you're going out to millions of customers with a marketing campaign, you may want to look only at ideas with a specific number of votes or comments
Whatever you decide, make sure your response plan is clear to customers, both in the welcome email (if you send one), and also in a readily available "About" or FAQ on the Ideas site.  
3.  Service Level Agreement: How long will we wait before talking to users about their ideas?

This depends largely on the size of your community, and will change over time.   
If you're bringing in a manageable set of ideas and comments, you may look at them every day, and if they're internal, you may post directly to the user's Chatter profile about the idea.

For larger and external ideation communities, a weekly or bi-weekly discussion meeting may be the way to go.
If you plan to wait for a specific amount of time or engagement, you'll want to use Ideas listviews to look only at the ideas meeting your criteria.  For example, this is a listview of Ideas with at least 3 comments. 
This is a new Winter '13 feature, and you can get to it by clicking on the "Listview" toggle at top right of the Ideas tab.
4.  Managing "Bad" Ideas: What will we do with ideas that aren't feasible?
There are any number of reasons an idea might not be doable; it might be legally problematic ("Let us base jump off the top of the building!"), it might be unhelpful ("The computers should all be purple!"), or it might be something you just can't work on now.  
A decision matrix can be very helpful for evaluating ideas, just as it can be helpful for evaluating social posts.  It should look something like this:



5.  Defining the Process: Once you've decided when and how you'll engage with users, you'll need a way to track Ideas through your system.


… You know you'll talk to users, but what will you do with their ideas?
This is where the Salesforce platform is invaluable; many of our customers take top ideas and turn them into an "idea in action" item, which moves through their CRM or project software using workflow and approvals, just like any other project.  
Other companies take ideas and move them (through the API or manually) directly into their external project management system.  You can also use internal-only custom fields directly on Ideas  to decide which ones will be done first, and to talk about them internally - again, tracking those fields and comments through Ideas listviews.  
Stay tuned for a post describing how our customer ESRI manages this process inside of salesforce.com, and for more around process management with Salesforce Ideas!