Meet and Chat with Our MVPs at Cloudforce New York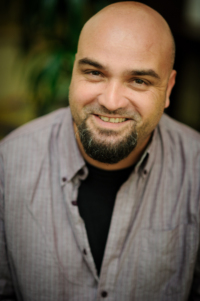 Cloudforce New York is almost here, and if you are joining us in NYC, you're in luck! Six of the amazing Salesforce MVPs will be in attendance to answer your burning Salesforce questions. The Salesforce MVPs are individuals that have been recognized within the Salesforce community for their leadership, knowledge and ongoing contributions.
Stop by the lounge in front of the Social Media Command Center outside of the Cloud Expo Hall to say hi.

The MVPs will be hanging out between 2-4PM to answer your toughest Salesforce questions, provide useful product tips, explain how to become an MVP, or just chat. 
Learn more about them below! 
2:00 - 3:00 PM 
Nik Panter, Force by Design
Nik is currently the Senior Director of Operations at Salesforce Partner Force by Design. With over 15 years of CRM experience, Nik is a Salesforce Certified Administrator, Consultant and Developer. When not working or tweeting about Salesforce, Nik keeps active through coaching minor league hockey and soccer, or trying to spend a quite moments with his wife. 
Follow @NikPanter
Garry Polmateer, Red Argyle
Garry has been using Salesforce and actively involved in the community since 2008. His preferred avenue is Twitter where he tweets as @DarthGarry. For work, Garry is a Managing Partner for a Salesforce consulting group Red Argyle. For fun, Garry turns wrenches on antique Volkswagens and is an aspiring drum god. 
Follow @DarthGarry
Tal Frankfurt, Cloud for Good
Tal is the Founder and CEO of Cloud for Good, a Salesforce implementation partner working primarily with nonprofit and educational institutions. Tal has been involved with Salesforce for almost 8 years. He was the founder and leader of the Salesforce Nonprofit User Group in Israel and recently founded the first Salesforce Nonprofit User Group in Tennessee. Tal is a Certified Salesforce Administrator and Consultant. 
Follow @Cloud4Good





3:00 - 4:00 PM 
Jason Atwood, Arkus
Jason is the Co-founder and COO of Arkus, a Salesforce implementation partner. He has been a Salesforce user since 2000 and is co-host of the CloudFocus Weekly podcast which is available on iTunes.
Justin Edelstein, Arkus
Co-Founder & CIO of Arkus, a Salesforce partner and service provider. He is a Salesforce.com MVP, certified Salesforce Advanced Admin, Developer, and Consultant.
Judi Sohn, Independent Consultant
Judi first stumbled on Salesforce in 2006 when she was researching database solutions for Fight Colorectal Cancer, a nonprofit organization she helped start in 2005. Judi is commited to support nonprofits using Salesforce and is the co-moderator of the popular Nonprofit Salesforce Practitioners listserv. She is a Certified Administrator, Advanded Administrator, Developer and has been a Salesforce MVP since 2011. She blogs about Salesforce and other tech topics at JudiSohn.com.
Follow @judis217
Hope to see you there! As always, we are here @salesforce to listen and chat, so make sure to join the conversation!