How to Listen and Engage With Your Customers on Social Media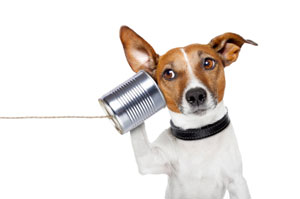 Last week I made the case for customer service through social media, and I'm going to assume everyone is now not only convinced - but excited! - to transform the way their business does customer service.  So let's take a closer look at the art of listening to your customers, and why smart listening leads to smart engagement - and in turn, superior customer service.

The importance of social listening is probably best illustrated when a company neglects to do it: enter public humiliation - onstage - in front of millions.  As demonstrated by Molly Katchpole and her protest against Bank of America's new $5 fee, a single customer complaint can quickly snowball into a public relations nightmare if not handled properly.  

Understandably, companies are overwhelmed by the sheer volume of social media conversation and don't know where to start. In this case, a good rule of thumb is to choose a specific type of conversation and only then to start listening (this way your effort will be scalable).  

Here are some examples of conversations that you can tune in to as you establish your social media presence:


1. Brand conversations:  Hone in on search terms related to:
- your brand name
- your seasonal campaign names and terms
- names of your key executives or stakeholders
- specific products or services you offer
- be sure to include nicknames, misspellings, or abbreviations of any of the above

2. Industry conversations: Focus on these search terms to understand the larger landscape that surrounds your business to determine where you fit in.
- terms related to verticals you specialize in
- phrases that define the markets you serve
- names of your industry thought leaders

3. Competitor conversations: You can learn a lot about your business by observing your competition. Concentrate competitor monitoring on:
- names of competitive companies, brands, products, and services
- stakeholders in those companies
- buzz around competitive campaigns or promotions
- again, watch for nicknames and misspellings for all of the above

Once you have picked the conversations you are monitoring, you can start engaging with your customers. Here are some very popular types of engagement you can jump into:

1. Correcting reputation problems: mitigate negative posts, tweets about your business. A customer isn't happy with a new product or price hike? Let them know you hear their voice. In the world of customer service, any response is better than no response at all.

2. Community presence: It's important to establish yourself in communities where your prospects and customers are already talking about you - so they know you're listening and available. These communities may come in the form of industry forums, message boards, or blog sites. Add comments to enhance the conversation or pose questions to collect important customer feedback.

3. Contribute to larger conversations: for brands looking to build buzz, contribute to the conversations you want to be associated with. Maybe you're not a multi-billion dollar company yet, but that doesn't mean you can't associate your brand with theirs.  There is even the opportunity to introduce yourself to customers frustrated with the name brand.

Once you better understand the conversations and engagement opportunities out there, you can create your company's customer service strategy.  For example, you may initially be reactive (see #1) or more proactive (#2 and #3).  Both approaches build customer trust and loyalty in the long term.

For more in-depth discussion of customer service through social media be sure to download this free ebook and stay tuned to these blog series.