Mayor Bloomberg Welcomes Cloudforce to New York City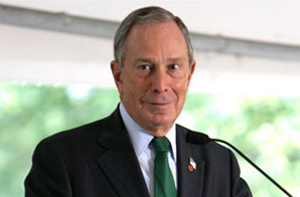 New York City and Mayor Michael Bloomberg welcomed Cloudforce to town.
In a personal letter, Mayor Bloomberg acknowledged the achievements and success of salesforce.com and our customers and pointed out that salesforce.com's recent acquisition of Buddy Media, a New York-based company, is not only helping pave the way for social-connected businesses, but also contributing to the city's economic prosperity.
We are thrilled to have expanded our footprint in New York City through Buddy Media and be part of the technology boom underway here. In the past few years more than 400 new start-ups have popped up in the city, and the area is on its way to becoming the fastest growing tech hub in the country after Silicon Valley.  Marketing is going through the biggest transformation since the birth of Madison Avenue, and we're excited to participate in the social marketing revolution in New York City.
At Cloudforce New York, we are bringing together more than 10,000 registered attendees to hear the latest vision for cloud computing and social businesses. CEO Marc Benioff will headline the conference and attendees will hear transformational stories from customers such as Estée Lauder, GE Capital and Toyota.
In addition, Cloudforce will also feature eight product keynotes and more than 30 break-out sessions on the latest trends in sales, customer service, social media, app development and more. Our exciting Cloud Expo will put the latest social and mobile cloud technologies on display and give you the opportunity to network with more than 80 other cloud partners.
Join us at 8:30 am Eastern on Friday, October 19th in the Javits Center. 
If you cannot make it in person, don't miss out on our live stream of the event. RSVP now to save your spot.
Here is the full letter from Mayor Bloomberg: