Holiday Social Publishing Checklist for Fashion Brands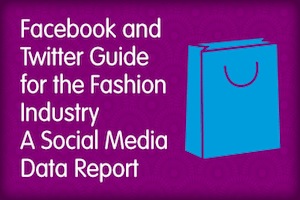 If you're a fashion brand, you've already made your list and checked it twice, but you still may be struggling with the best ways to engage with your social media fans and followers. While fashion brands have a strong connection with their social connections (it's easy to like your favorite retailer), there may still be some confusion as to what to post, when to post and how to post to Facebook and Twitter. 

That's why we decided to create our latest report, the "Facebook and Twitter Guide for the Fashion Industry." The report looks at 2012 data from the world's largest fashion brands on both Facebook and Twitter to determine a set of best practices. 

Now that we are in the full swing of the holiday season, how should your fashion brand approach Facebook and Twitter? Take a look at our checklist, chock full of data and holiday tips to take with you into the last few days of 2012.

Facebook:

1. Post more on the weekends, and post about the weekend

Data: The interaction rate on weekend posts is 77.5% higher when compared to week day posts.   
2. Schedule posts outside of normal work hours. Post between 10PM and 7Am when your fans are not busy.



3. Don't post more than two times per day.
Holiday tip: You may have a ton of deals and sales during the holiday season, but it doesn't mean fans want you to go overboard with your posts. Try to find the best deals to highlight and put them in a post. Or, direct users to a place where they can find all of the deals in one place.   
4. Keep it short: Use 80 characters or less per post.

5. Use photos to drive the highest interaction. 

Holiday Tip: Make it visual with your posts this season. Show off your decorated stores and new holiday fashion lines by posting images that will display on your timeline and your fans' News Feeds.   
6. Use questions to encourage dialogue, and place those questions at the end of the post. 

Data: Posts containing a question receive an 81% higher comment rate.   
7. Use "caption this" and "fill-in-the-blank" strategies to increase comments.

8. Use calls to action to see a rise in interaction.

9. "Winner," "new," "giveaway," buy," and "win" keywords resonate with fans.


Twitter:

1. Tweet on Sundays

2. Take advantage of weekend content to get fans excited.
Data: Tweets referencing the weekend receive 14% higher inteaction rates than non-weekend posts.
3. Tweet during "work to lunch" and "night" hours for highest interaction.
4. Tweet 4X per day or less.
5. Use 120 characters or more but leave room for followers to Retweet
Data: Tweets containing 120-140 chracters receive 81% higher interaction than Tweets with less than 120 characters.
6. Use images to drive higher interaction.
7. Use a hashtag to increase interaction.
8. Don't use more than one hashtag per Tweet.
9. Use a "Retweet" CTA or highest Retweet rates, though "RT" also does well. 
Holiday Tip: Want your fans to share your holiday sales and events? Ask them to Retweet your content and spread that holiday cheer beyond just your followers.