If I Only Had a Plan: 3 Tips to Enable Inside Sales Teams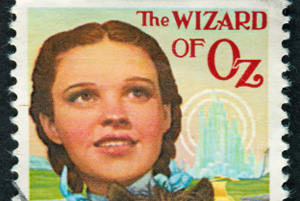 We're not in Kansas anymore….
You know that uneasy feeling, when you enter into something new and foreign to you?  That's how many inside sales reps feel on their first day.  There is a ton of information flying at them with no time to digest it all.  They find themselves asking: How should I structure my day?  Who should I call? 
Follow the yellow brick road…
For a sales organization to be successful, it's crucial that the inside sales teams know the answers to those questions on day one.  According to a 2012 Bridge Group study, the number of inside sales jobs has grown 124% over the past 2 years and inside sales teams are often the first impression a company makes on its prospects. 
Here at salesforce.com, we adhere to rigorous processes and use precise tools to lead our inside sales reps down the best path to drive the most business. Here are 3 key steps we leverage to help our inside sales team more effective. Hopefully you will find those useful and be able to adopt them in your own sales organization: 
       1.    Create a Territory Plan to optimize output.
Create a Territory Plan using reports and dashboards that give real-time insights into how to segment accounts, prioritize industries and identify what messaging will resonate.  Using this tool, sales leadership can get an overall view on the health of the business quickly, easily and from any device.  And inside reps can work backward from the Territory Plan to create their tasks for the day and measure output with their own reports and dashboards. 
        2.    Ensure your sales reps call the right person, with the right message.
Use the power of social to ensure inside reps don't waste time calling the wrong person.  Following the strategy from the Territory Plan, our reps can access more than 30 million crowd-sourced contacts in just one click using Data.com.  Our inside sales teams also gain insights from popular social media sites—like Facebook, Twitter and LinkedIn—right within Salesforce before initiating a conversation. This ensures they gain the context in advance to drive a higher quality interaction.
       3.    Promote team collaboration.
Collaborate among the team and across the organization.  With the speed of business accelerating through the use of social technologies, it's increasingly important to get the right information at the right time in the sales process.  Using Chatter, our reps can easily collaborate on deals and access experts from across the organization to increase productivity.
Just click your heels…
Putting the right processes and tools in place for the inside sales team is like giving them their very own pair of ruby slippers.  See how Salesforce Sales Cloud can help you gain visibility into your business, increase lead conversion and improve productivity: http://bit.ly/SQaRwd
Megan Niedenthal is part of the Sales Productivity group at salesforce.com responsible for onboarding and ongoing enablement of the inside sales development teams.  Prior to this, she held various inside sales and channel management positions.