Kate Leggett Predicts the Future of Customer Service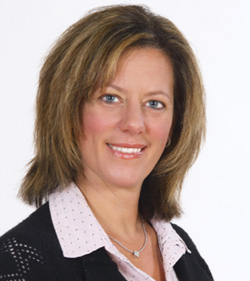 As a principal analyst for Forrester Research, Inc., Kate Leggett's research and blogs are always something the Service Cloud pays close attention to. Kate's research focuses on helping organizations establish and validate customer service strategies - this includes vendor selection, project plans, and more.  As we start the new year, reading about her predictions for 2013 is particularly relevant for the Service Cloud team.

Here are some of the insights that we garnered after reading her January 14th, 2013 blog post, entitled "Forrester's Top 15 Trends for Customer Service in 2013":

1. Customers are shifting their channel preference.

Just a decade ago, the methods of communication customers use today simply did not exist: social channels, Live Chat, SMS, and so on.  While the phone remains the primary channel used today, newcomers like chat and online communities are quickly gaining.  The relatively new concept of an online "customer community" has risen 25% in usage over the last three years.  In order for companies to stay relevant, they must align their channel strategy to where their customers are seeking help.

2. Mobile is a critical piece to the customer service puzzle.

As consumers become increasingly attached to their mobile device, expect companies to realign their mobile strategy accordingly.  Until quite recently, companies saw mobile as a tool for their sales, marketing, and eCommerce departments.  Look for companies to start including customer service into their mobile offering for a more end-to-end user experience.

3. Knowledge will become a differentiator for service organizations.

A sophisticated Knowledge Base is a critical component to a service organization for two reasons: it supports the internal agents looking for answers and to the increasing number of external customers who seek answers on the web.  Moreover, there's a right way and a wrong way to manage the Knowledge Base. Ideally it is fully integrated into an agent's console - so he's never leaving the application to find an answer.  It is also collaborative, so as agent's learn new answers, they can quickly edit and update articles for everyone's benefit.  Lastly, the same articles agents look at is easily pushed to an online community so customers can help themselves.

To learn more, watch "The Future of Customer Service webinar" featuring Kate Leggett herself.