Repairing a Fragmented Customer Experience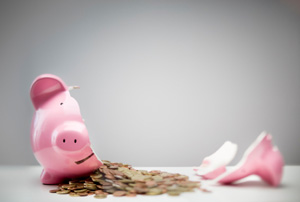 Marketers have spent a lot of time and money finding ways to personalize the customer experience.  The marketing automation industry as a whole was built up to enable marketers to send leads the right message at the right time. While we've made some progress, prospective and existing customers still face a highly fragmented experience when it comes to communicating with a company across channels. 
A still static website
You can personalize an email six ways to Sunday. You can add in a recipient's name or last purchase.  You can change the tone and focus of emails based on where a lead is in their decision process.  And yet, when the lead clicks through on an email or goes to your homepage they see the same website that has been staring back at them since their very first interaction. CMS systems have made it easier to make periodic changes to your website but these changes tend to be driven by the marketer's schedule and needs rather than the viewers.
HubSpot conducted a study last year on website redesign. What we found was that marketers redesign their websites with a surprising frequency. 68% of marketers underwent a website redesign in the last 12 months.  The average redesign took 4-5 months to complete and cost an average of $38,572.  Most marketers who redesigned their website did so for branding reasons or because "the previous website was old," and the company "just needed to modernize."  When you think about it, none of these reasons are particularly focused on the customer.

After hearing from marketers, the survey also asked website visitors what they thought. The results were significant. 76% of respondents said the most important factor in the design of a website is that it "makes it easy for me to find what I want."  So why are so many homepages driven by company-needs rather than those of prospective-customers?
The short answer is data.  Emails sent through marketing automation are triggered by lead intelligence data.  But most marketing automation systems are set up separately from a website's content tools so the same data can't trigger website content in a similar way.  
Isolated social channels
Social is in a related boat.  For most marketers, social exists as an isolated channel.  Marketers either use an external monitoring tool or log directly into each social site to monitor and interact with their audience. The inherent problem here is that interactions on social media aren't reflected in the rest of the communication channels, so customers who have raised questions or voiced concerns often find themselves starting from scratch when they then reach out through other channels.
Additionally, because the data isn't shared, it can be tough to know which of your social followers are prospects, email subscribers, leads or customers. Knowing which social comments are coming from customers can help to prioritize your responses and improve the customer experience all around.
Help Desk provider Help Scout underscored this in a recent ebook: "Customers expect to be able to reach a real person in your company, be it via a website, social media or the phone. Being responsive to those requests is critical."
A disconnected sales / customer support team
Many organizations still have an invisible wall between their sales and marketing teams. Marketers hurl their leads over that wall, but never find out what happened to them after that. sales people feel deluged by the shower of leads coming their way, but never peek over that wall to see where those leads came from, or why they've been handed off in the first place.  Take this a step further to customer service and the view into the customers history gets even more disconnected.
True Sales, Marketing and Services alignment involves both tangible steps, such as sharing interaction data and establishing service level agreements between teams and less tangible efforts, such as encouraging sales and marketing teams to spend more time understanding how each team's efforts work in tandem.
But the integration pays off. According to a 2010 study by the Aberdeen group, companies with strong alignment between sales and marketing achieved 20% annual revenue growth, compared to a 4% decline in annual revenues for companies with poor alignment.
A foggy company culture
Beyond the technical limitations, often something as fundamental as company culture can create a fragmented experience for customers. Before you can create a consistent experience for prospective customers, you have to first have a clear understanding of what it is your company stands for – its values and personality.  From a policy of internal transparency to wiki posts and internal surveys on what it means to be "HubSpotty", company culture is central to everything we do at HubSpot.  At first glance this focus on clarity of culture may seem like a staff retention effort alone.  However, this cultural consistency manifests in the tone of our communications so a customer who reads our blog and our customer help docs gets the same "voice" and experience. 
Moving toward a more integrated experience
So we know the challenges facing companies, now let's take a look at what will need to change to make for a more consistent customer experience across channels and interactions. 
Integrated marketing platform:  There is no integrated experience if the communication tools we use are siloed.  It just won't happen. Future marketing and sales communication channels need to share data and influence one another.   APIs and all-in-one marketing platforms will become more and more critical as customers come to expect similar treatment and informed communications across all the channels they use. 
Personalization that extends across channels: The earliest displays of personalization in marketing arose in email or marketing automation. We need to move into a space where a lead or customer can expect informed and personalized experiences whether they're on email, social or a company's website.
Responsive design for evolving devices: IDC projects that by 2015 more Americans will access the internet through mobile devices than through desktop computers. The wide range and fast evolution of these devices has made many marketers' original approach to mobile optimization, the "mobile version" of a website obsolete.  Moving to a system of responsive design, which repackages a pages content to fit on any screen size, will ensure that viewers have a consistent view across all the devices they use.
Structural and cultural alignment: Pull together every staff person on your team who has the responsibility of talking with customers at any stage in their decision process.  This includes support, marketing and sales as well as any receptionists, interns or external agencies who manage your social channels.  Make sure there's a clear understanding of company tone and a clear flow of information between each outlet. 
Repairing a fragmented customer experience takes intentional effort across all parts of your organization and the right technical tools to pull it off. But it's worth it. Getting your company to a place where customers, staff and leadership are all on the same page will lead to more conversions, sales and ultimately, stronger customer loyalty.