The Spring '13 Release Rocks the CRM World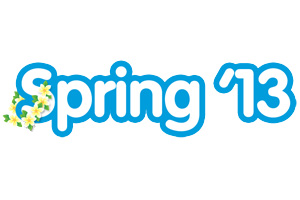 The Spring '13 release is just around the corner and it's a great one for our customers.
As a former customer myself, I am most excited about a few real-world sales productivity boosters:
Touch now features the app picker, so any apps: Sales, Service, and your Custom Apps, show up in Touch
The Salesforce Side Panel for Outlook will be going GA (generally available) – single click tagging of emails into Salesforce, right from Outlook + single sign-on to Salesforce by a simple click in Outlook. Whee!
Force.com Canvas allows any app, written in any language, to run inside of Salesforce. In Spring '13, Force.com Canvas apps can now be accessed via Visualforce pages.
Sales Performance & Coaching from the Work.com team is really key to anyone trying to drive sales process and top-line performance
Marketing Cloud is introducing Social Action targeting, so you can target social advertising based on actions users have taken
Chatter search within a group lets you search the feed within that group only, so you can find what you need
Data.com now includes the full global Dun & Bradstreet file of over 200 million corporate entities – account planning aficionados, rejoice!
Glimpsing the Future
Spring '13 also brings some really exciting new capabilities in beta:
BETA State & Country data cleanup & picklists – huge on the IdeaExchange, check it out here: http://youtu.be/osSN804ILlI  
BETA Sunlight Search – search across Salesforce and Sharepoint, right from the global search in Salesforce
BETA Touch for the iPhone – so excited to give everyone a great experience, on any mobile device, and the phone beta is part of our fast path to that.
Let us know what you are excited about most in Spring '13 – and check out the release here. You can also visit out Trust site to see when the release will be available on your instance of Salesforce.

Todd