Top 5 Business Resolutions for 2013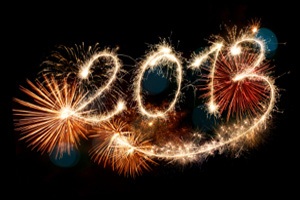 A brand new year has started and once again we are resolving to accomplish big goals. For some this may include getting physically fit, saving money, or kicking an unhealthy habit. My guess is that you have a new year's resolution related to your personal life, but do you have them for your business?

To stand out from the competition, you need to define goals for your business and take action.  In 2013, it's time to get even more focused about how you manage your business operations and resources.

Here are our Top 5 Business Resolutions for 2013 that will help you trim the fat and build the muscle to help make this year strongest on record.

#1. Spend more time selling
Did you know that sales teams spend only 17% of their time selling? The rest of the time is spent on meetings, travel, administration and the like that don't necessarily move the bottom line. Resolve to free up your sales team's time to focus on what they do best by automating the sales process. Tweet this.

#2. Centralize your data
Scattered bits of information stored in multiple systems isn't the recipe for success in today's economy. You need to be able to store information centrally and allow it to be accessible across people and teams. By moving your data to a cloud-based CRM, you will speed up the time it takes to close deals and grow your business. Tweet this.

#3. Work better together
The days of hoarding information and working solo are over. To win big deals in a competitive market, teams need to work together and bring all their energy and insights to bear. Adopt tools that facilitate real-time collaboration and you will see deals close faster. Tweet this.

#4. Sell smarter than the competition
It's hard to allocated resources and scale your business when you don't know the maturity of deals in the works. More disciplined use of CRM for forecasting and reporting, and regular communications will help you coach opportunities to the next level. Tweet this.

#5. Grow your business on the go
The days of sitting at your desk from 9-5 are over. We're on the move and business is being transacted across screens on any size today, in any location. It is critical that your teams are connected at every step of the way to reduce downtime. Resolve to equip your sales teams with mobile devices connected to a CRM system, and you will shave hours off your decision making process. Tweet this.

Do you have a Business Resolution for 2013 to share? Tweet yours to @Salesforce and use the hashtags #Business #Resolution.

Here's to a happy and healthy business in 2013!