5 Easy Ways to Gather Customer Feedback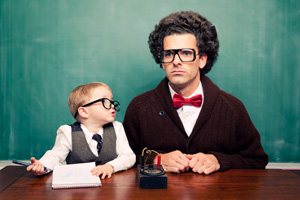 by Kendall Thornton, social content manager at salesforce.com 

You might love everything about your product — it's your baby — but do your customers?

Your consumers are connected, intelligent, opinionated and often times have a lot to say about your products and service. Sometimes the truth hurts, but customer feedback is valuable. Whether a negative or positive opinion, when your customer provides feedback,  she is demonstrating an interest in your product and voicing the needs of your market. What's more, social media, interest forums, and feedback apps have dramatically lowered the barrier to giving feedback so as a company it's a mistake not to take advantage of that.

If you're ready to get started making the most out of your customers' attention, here are a few of my favorite free (or cheap) ways to gather customer feedback:



Your Sales and Support Teams
These folks are on the frontlines! Ask your account managers if their customers have emailed or called about a particular feature that worked or didn't work for them. Similarly, connect with your customer support agents to find out what are the top 10 most commonly asked questions or reported problems.

Tip: Create content to address popular questions - eBooks, video tutorials, and blog posts.  

Surveys 
Sometimes, all you have to do is ask! Target specific customer audiences, gather feedback anonymously, and track your responses and metrics. Check out these survey tools in the AppExchange. If you choose not to conduct anonymous surveys, go the extra mile to thank and follow up with participants with solutions or additional questions. 

Online Listening
Consumers are talking -- "Lululemon Wunder Under pants are amazing," "I'm lost. iPhone maps suck," "Delta Airline = Don't Expect Luggage To Arrive." Are you listening? With any number of social listening tools, you can tap into the conversations that matter most to your brand. Set up keyword searches for your products, track sentiment around your brand, and export relevant comments to share with your team. Check out these tips for how to respond to social feedback and convert the haters and graciously accept those compliments. 


Linkedin Recommendations
As these are "recommendations," comments will probably be positive. Occasionally, you'll get a gem like this one that uncovers both your product's strengths and weaknesses:

 
Facebook Polls
Facebook polls take seconds to set up, set a low barrier for participation, and are free. In previous years, we've used Facebook polls to ask our fanbase which topics they would like to see at our annual Dreamforce event. When Fitbit launched new colors of their FitbitZip product, they asked their Facebook community which colors they preferred:
Insider Tip: Want to dig into your competitors' best and worst features? Join their Linkedin professional groups, community forums, and take the time to read the comments on their Facebook posts. Better yet — become their customer (Gasp!) Test out their products. Get in there, bang around, break them...and then make something better. While you're at it, sign up for their email newsletters and track the latest upgrades. There's so much information out there!
How do you collect customer feedback? Please share your methods in the comments below!