Join salesforce.com at SXSW Interactive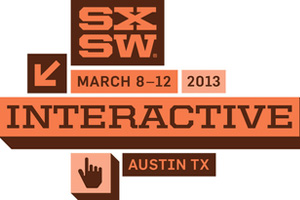 It's almost that time of year! The 20th annual SXSW Interactive Festival in Austin, Texas is fast approaching. SXSW has grown to become a must-attend showcase of not only music, but also top technologies and digital creativity from some of the biggest thinkers in the world.  

This year is shaping up to be bigger than ever, and salesforce.com is thrilled be a part of it. We will have a team onsite from March 8 to 12 for the interactive sessions, as well as our own experience, the salesforce.com Rooftop and Lounge. Let's get a look at exactly what to expect from the salesforce.com team in Austin.

Salesforce Takes the Stage in Texas – The Sessions


How Cheating Death Helped me Live Without Fear - Michael Lazerow #sxsw #livenofear 

Salesforce Marketing Cloud CMO Michael Lazerow will be in Austin to present "How Cheating Death Helped Me Live Without Fear". Join Michael as he shares the awesome story of how cheating death changed his entire life, and led him to live more fearlessly.

Michael's presentation will answer the following questions.
What advice can be shared to help me grow a successful, scalable business?
How can one overcome fear in both professional and everyday life?
How do we keep innovating?
What does it take to earn trust and become a leader?
How can we do the unimaginable every day?
Saturday, March 9 from 5pm – 6pm CST at The Hilton, Salon JK
Sources in the Social Media Age – Joe Ciarallo #sxsw #sources 

I'm excited to moderate "Sources in the Social Media Age". I'll be joined by Greg Galant of Sawhorse Media, Edmund Lee of Bloomberg, and Peter Kafka of Dow Jones to discuss the state of journalism in the age of social media.

The panel will tackle questions including:
What does being a "source" mean in the social media age?
What tactics are journalists using to maintain reporting standards?
What tactics are PR professionals using to their advantage?
What are the pros and cons of sourcing info from social networks?
Are new reporting standards necessary?
Saturday, March 9 from 9:30am-10:30am CST at the Austin Convention Center Room 12AB


Digital A to Z for B2B – Lauren Vaccarello #b2ba2z 

Salesforce Senior Director of Online Marketing, Lauren Vaccarello is joined by Maura Ginty of Geographic Expiditions to discuss strategy aimed at Business to Business marketers.

The panel will address questions including"
How can online marketing be used to drive more B2B sales?
How can one use digital to influence a large B2B deal?
What cutting edge tech can give your business the competitive advantage?
How do we integrate digital with the rest of our marketing efforts?
How can B2B companies use social media to source and nurture deals?
Saturday, March 9 from 12:30pm – 1:30pm CST at the Four Seasons Ballroom (98 San Jacinto Blvd)


B2B Social Marketing: Blazing New Trails – Jamie Grenney  #socialb2b 

Salesforce VP of Social Media & Online Video Jamie Grenney is joined by Jason Bartlett, Head of Global Social marketing, Xerox Corporation, Jeanette, Gibson, Director of Social Marketing, Cisco Systems and Melissa Chanslor, Account Director at Text 100 to discuss how B2B organizations are expanding their focus beyond traditional forms of communications to increase direct engagement with audiences.

This session will address:
How three B2B brands are successfully tackling this opportunity, sharing takeaways for other brands, whether big or small, B2B or consumer. 
How they've changed processes and mindsets, creating competitive advantage and making a measurable impact on the bottom line.
Monday, March 11, 3:30-4:30pm, Sheraton Austin, Capitol EFGH (701 East 11th St)

Keep up with Buzz and Connect with Friends at the salesforce.com Cloud lounge.

Don't miss the chance to mix and mingle with some amazing people at our Cloud lounge in an unbeatable location – 5th and Brazos. This is a spot to drop by any time to relax, rehydrate, recharge and reconnect.
RSVP for access here http://on.fb.me/ZIQUdl
We'll also have a social wall set up, displaying the key trends and conversations in real time – so you won't have to stare at your phone the entire time.
Be sure to save the date and stay tuned for more details!