Measuring Your Social Media Efforts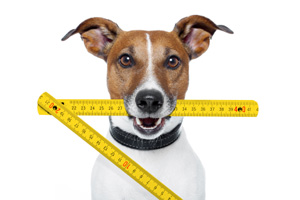 As a follow up to my previous post around the six golden rules of social media marketing, I thought it would be proper to discuss one additional rule I purposely left off: measurement. I decided not to include measurement because I think that too many companies dive into social and expect instant success. When they don't see immediate results, it becomes very easy to assume that social does not work. This approach gives social a bad reputation, especially in the world of B2B.
Social is hard and it takes time and patience in order to begin to see success. It's essential that your business has a social presence; if it does not you are simply missing opportunities. More importantly, you need to have a strategy and specific tactics in place in order to achieve set goals. Goals should be modest at first and then dialed up to become more aggressive as you begin to find your social groove.
How to Measure
A good place to start is by establishing baselines early and focusing on the social metrics that can really move the needle for your business. You are going to need a few tools for this one. If you are serious about your social, then it's going to take some budget. I prefer to use a combination of the Marketing Cloud, Google Analytics, and a marketing automation platform (such as from my employer, Marketo). 
The Marketing Cloud is in my opinion the most comprehensive tool for measuring mentions, identifying influences, and staying on top of trends. Google Analytics is essential for measuring traffic and conversions from social. Marketing automation platforms  round out your tool set by capturing leads from social, scoring these leads, and placing them into an appropriate nurture track. In addition you can track social as a lead source and tie your efforts directly to pipeline.  
What to Measure
The social metrics used to determine success are the ones that you can tie back to your marketing top line. I suggest building a simple dashboard to track and update these metrics on a weekly or monthly basis. You can then monitor trends and set goals for growth based on what's working. If your metrics are not moving in the right direction or seem to be stalled, try mixing up your messaging and experimenting with different posting times and frequency.
Here are 7 metrics that I have found to be highly effective in determining social media success:
1. Referring Traffic from Social – (Google Analytics) - Google Analytics is a fantastic way to measure how much traffic is being referred to your website from the various social channels. Set up goals based on the actions you want your visitors to complete. Boosting your social efforts should bring more traffic to your website.
2. Conversions from Social (Google Analytics) - This one's pretty self-explanatory. Set up conversions or goals, as Google Analytics likes to call them, and simply measure the source of your conversions. Is the referral traffic coming from social converting? If not, then adjust your content strategy as your content may not be referring folks who meet your buyer profile.
3. People Talking About Us (Facebook Insights) - Facebook may not have the greatest reporting with insights, but they do give you one wonderful metric that is an easy measure for success. The goal of this number is to track conversations happening around specific pages. The "people talking about this" number is pulled from a variety of interactions that can occur on Facebook over the past seven days. It's basically a current barometer of how much conversation is being generated by a Page on Facebook.
4. Share of Voice (Marketing Cloud) - In social media, share of voice refers to the number of conversations about your company vs. your competitors/market. The value of online customer and prospect interaction can be tied to the share of voice metric, which I like to call "The Big Picture Show". The formula for calculating SOV is simple: divide the number of conversations or mentions of your brand by total number of conversations or mentions about other brands in your market. Segment brand mentions by social channel to uncover opportunities for improvement. You may find that your efforts in one particular channel are going unnoticed, but excelling in another.

Share of Voice = Your Mentions / (Total Mentions for Competitive Companies/Brands)

5. Share of Conversation (Marketing Cloud) - Very similar to the Share of Voice metric but instead of total mentions of your brand vs. competitors, this focuses more on specific topical conversations. For example, it's very useful for me to understand how much of the marketing automation conversations taking place online are mentioning Marketo.
6. Sentiment (Marketing Cloud) - Sentiment analysis can be thought of as opinion mining. Although it is an imperfect science, often ignoring the human element of sarcasm or simple context, it's still very useful as a measure of success. To be completely accurate, you need to track this manually. Go through your mentions and tag them as positive, neutral or negative. Add up the totals and measure over time. Are the good mentions growing and the negative mentions decreasing? 
7. Pipeline Contribution (Marketing Automation) – This is a very interesting metric. Once you define what a meaningful social success is for your business (e.g. share, form fill out, Like, Tweet etc.) you can then allocate pipeline to any one of these. Then by looking at a multi-touch attribution model, you can determine how these social touches contributed to pipeline creation.  
The world of social media ROI is still evolving and there will of course be some trial and error involved when putting your measurement strategy together. Stick with it and you're likely to develop a powerful new source of revenue that in many cases costs a lot less than traditional media. Over time you will begin to see correlations between social media and growth in your organization's revenue, website traffic, and overall buzz.
Are you using any of the tools or metrics about to measure your social media marketing activities? Please join the conversation in the comment section below.