Test Drive the New Service Cloud Free Trial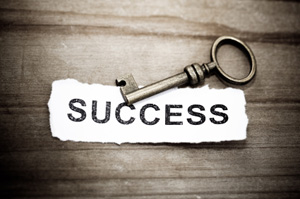 The ability to try a product before you buy it - whether a car, a glass of wine, or a mobile phone - has become part of the way we buy products. Enterprise software has not traditionally followed that approach. Software companies' hesitation to give their audience full access to their products is understandable: it is safer to have the sales team build a custom demo and rehearse a specific series of clicks. Handing your prospects unsupervised access to your product is far more unpredictable.

Today the Service Cloud launched a new and improved trial experience for all our prospects and customers to try.

Salesforce has always been passionate about creating great experiences for the customer dating back to CEO Marc Benioff's belief that using software inside your company should be just as easy as making a purchase on amazon.com. It is with this vision in mind that we built the Service Cloud Console, designed to be an intuitive - even fun - experience for your agents to use.  

So we are particularly excited to announce the launch of the next generation of our 30 Day Free Trial. As a customer company, we're committed to putting our customers first and that includes the ability to explore the product for themselves so they can make informed decisions.

We've designed the Service Cloud trial to consist of six "Cases" for users to solve. These activities range from "Collaborating on a Case" to "Posting to a Community" so as users learn the product, they are closing cases just like a real support environment. With the "One Salesforce" mentality in mind, the trial is built on the same platform as all our other products; so you can test-drive our trial seamlessly with any and all Salesforce products.  

We're handing the keys over to you, the customer.
So go ahead, and take a look for yourself, sign up for your Service Cloud free trial today.