The Bloomberg BusinessWeek 50 Ranking is Out, and "Salesforce is a Cloud Computing King"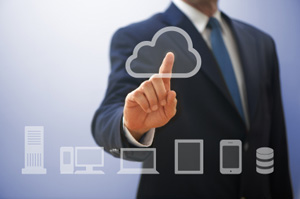 Salesforce.com ranked #2 overall on the Bloomberg Businessweek List of Top 50 Performing Companies.

Salesforce.com CEO Marc Benioff spoke with Aaron Ricadela at Bloomberg/Businessweek, and said:
"What our customers want is very deep sales, service, and marketing capabilities, and they want that as a unified experience. That is not Oracle's vision. We have more developers and independent software vendors building on our technology than ever, and you can see it in our AppExchange. We have thousands of cloud-based apps that are deeply integrated into our service today and that customers have used really aggressively. I have a really good feeling about our vision of the future."

You can find the full article in print on Friday and on the Bloomberg/BusinessWeek website right now.
Other companies listed in the top 10 include Actavis, DaVita HealthCare Partners, Amazon.com, American Tower, Eastman Chemical, Flowserve, Apple and Mastercard,