4 Tips for Being Great at Social Customer Service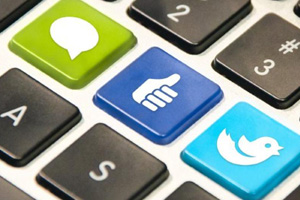 Nowadays there is one challenge that all organizations will inevitably face: dealing with unhappy customers on social media.
Whether you dread this or not, interacting with your customers on social can help you build up your brand and show off quality customer service. Research shows that 83% of people who complained on social media liked or absolutely loved the fact that the company responded. Do not waste those opportunities to delight your customers. Start building up your social customer service strategy and tactics. 
In order to help you take the first steps or improve your existing approach, Desk.com's Customer WOW team has put together a list of 8 tips for using social customer service. We have given you a sneak peak of 4 laid out below. Check them out then download the full quick guide! 
1. Create a Separate Customer Service Account
For all technical questions and troubleshooting, make sure your company has a separate customer service account on each social network you use. This will help ensure all customers receive answers to their individual problems or troubleshoots. Save your brand's main social media account for positive customer interactions, handling large issues and spreading marketing messages.
2. Provide Customers with a Destination to Take Problems Out of the Social World
Never allow a problem to escalate on social media. You'll always have customers who use social media as a battlefield to vent issues with your product, marketing, troubleshooting, payments and anything else you can think of. If a problem cannot be solved with a few Facebook messages or tweets, take the escalating issue offline by providing an email address such as support@yourcompany.com or ideas@yourcompany.com. Remember, there's no such thing as "the final word" on social media.
3. Be Creative
Nothing makes a problem easier to solve in customer service than a touch of humor and a dash of creativity when responding to customers. For example, men's apparel company and Desk.com customer, Bonobos, branded their team: Ninja Customer Service. Their reps are trained to be fast, organized and skilled in the arts of customer service – much like a ninja.
4. Don't Feed the Trolls
The most important tip is last. The term "troll" means someone who posts provocative or off-topic messages just to incite emotional responses from readers. Trolls lurk in all corners of social media waiting to stir up trouble with people and companies. Make sure you are aware of some people's intentions and do not feed the trolls by responding to their inflammatory statements. It's important to understand the difference between people legitimately stoking controversy and/or discussion and those just looking to get a reaction out of others.