Learn How to Become a Customer Company with This Exclusive Content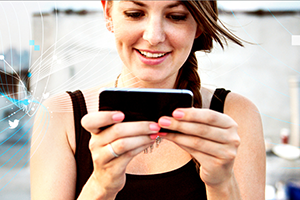 This Friday, March 22, salesforce.com Chairman and CEO Marc Benioff will keynote an exclusive, invitation-only customer event in Boston, MA. We will be broadcasting the event on Salesforce Live and Facebook starting at 9:40 a.m. ET / 6:40 a.m. PT. Register now to watch the broadcast.

To get you ready for the keynote, we've compiled some exclusive content to help you learn how the latest technology treands are empowering companies to transform into customer companies, connecting with their customers in the entirely new ways. 

1. How to Become a Customer Company: A few weeks ago, we premiered this new thought leadership film that defines what a customer company is and how to become one.



2. The Obama for America Campaign's Customer Company Story: see how the Obama Presidential Campaign used salesforce.com products to connect and engage with millions of voters across the U.S. during the 2012 presidential campaign.



3. Are You a Customer Company? We've posted the "Become a Customer Company" keynote presentation on slideshare.com. Checkout the sides and see if your company is on the right track to connect with your customers in entirely new ways.