100 Days in Office: How New Managers Can Earn Trust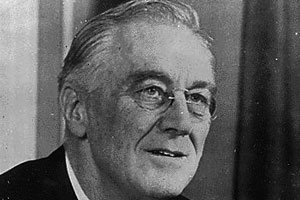 You've secured the job, you've just inherited a team of rising stars and you're ready to dive in. Now what? Accountability frameworks, management courses, and professional training cannot prepare you for the simple fact that your first 100 days in a position will forever define your trustworthiness as a leader.
In politics, American President Franklin D. Roosevelt set the benchmark with The New Deal and subsequent leaders (including Barack Obama) have attempted to follow in his footsteps ever since. But earning trust in 100 days is no easy task. The team you inherit will inevitably come with its own culture, organizational knowledge and even it's own baggage. Here are just a few ways to ease the transition:
1. PROACTIVE COMMUNICATION: While a company-wide note has probably already gone out, it's also important to send your own introduction email, announce the change at an all-hands meeting and meet with direct reports, project leaders and cross-departmental working groups. If the organizational chart has significantly changed, every employee should be offered a copy. The point here is to communicate to all those affected in a way that shows your respect for their past achievements.

2. BE HUMAN: Dale Carnegie once wrote,"Remember that a person's name is, to that person, the sweetest and most important sound in any language." A management change can be a traumatic experience and long-time employees need to know that you care about who they are and what they do. Schedule after-work drinks or coffee and listen. You'll often learn more here than you ever would in the boardroom or departmental meeting.

3. OFFER YOUR INTENTIONS: Popular negotiation handbook Getting to Yes suggests the best agreements are forged when all parties state their intentions. As a new manager, you should state your professional development goals and ask your employees what they aspire to learn in the next year. This conversation can give you insight into how you might add value and motivate them. It also allows them to understand how they can better support you.

4. SEEK ALIGNMENT & REVISIT METRICS: Salesforce uses the V2MOM to state the company's core priorities, obstacles and milestones. From here, managers cascade their own priorities and employees then cascade V2MOM's of their own. These connected documents create a framework for prioritization and keep everyone focussed on relevant tasks. By setting goals and revisiting metrics, employees can celebrate their contributions to the organization's overall health.

5. LISTEN & FOLLOW UP: In addition to setting recurring meetings with employees, be sure to follow up. You may want to look to agile management techniques and ask 3 standard questions in every meeting: What has your team done since our last meeting? What will your team do before we meet again? What is impeding your ability to do your job? By recording the answers to these questions and following up with your own action items, you are holding everyone accountable including yourself. This accountability ensures that all of you are worthy of receiving each others best work.