The Great Marketing Trilogy: Content, Social & Marketing Automation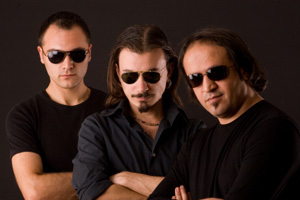 For many of us it's time to move past social media 101 and on to the next level. The question of how do I generate leads from social media is quickly changing to what does my business do with these new leads which are almost always not ready to buy. The answer is simple; you must have a process in place to nurture these leads down the path of becoming customers.
When I think of great trilogies there are a few favorites that are always top of mind for me. Lord of the Rings, Back to the Future, Yngwie Malmsteen; you get the point. I am going to add a new trilogy specifically for marketers to that list; social, content and marketing automation. If 2011 was the year of social and 2012 the year of content, then 2013 is the year where it all comes together. And what's the technology that will allow us to do so? Marketing automation.
Great content fuels both social media and marketing automation so it's only natural for them to be integrated. Adding a lead source tag to the campaigns you launch in social is an essential first step for tracking how your social campaigns affect and contribute to the multiple touch points across your sales funnel. You'd have better luck finding Bigfoot than getting a $50k deal directly from Twitter, but hey, there have been sightings. The more important thing to keep in mind is to track the engagement along with the other touch points along the sales funnel and how they accelerate each prospect. 
The next step is to watch these leads coming in from social to determine whether or not they become opportunities. We have found that it takes a bit longer for leads from social to convert to opportunities. On average it's around 2-3 months. Although more and more people are searching for information using social channels instead of the search engines, they are generally in the very early stages of their research. The goal for a social marketer is to have your content show up during that process and/ or have the content show up in their newsfeed and get the conversation started.
A New Vision Where Every Campaign is Social
Let's take a look at the bigger picture here and what this means for the current state of social media marketing. I believe this is the year where social becomes integrated into a company's overall marketing strategy. Marketers no longer have to think about "social" as a separate type of activity, but instead can broaden the reach and effectiveness of every existing campaign and channel by tapping into the power of "word of mouth." By adding social elements such as sharing buttons, referral campaigns, sweepstakes and more to your marketing automation, marketers can empower people to share their messaging. In turn, they can harness the reach of each individual's social network, as one inspired influencer can effectively make content go viral and reach hundreds within seconds.
Adding a social element to your marketing campaigns also allows marketers to collect detailed information about which individual prospects and customers are sharing their content and campaigns. They can then use lead scoring techniques to determine who has the largest social reach and who generated the most referrals – essentially who can potentially impact their business. Then they can use lead nurturing to engage these important influencers
Bringing It All Back Home
It's a new world out there for marketers. Social is no longer an option, it's a necessity. How you integrate it into the rest of your marketing strategy will determine your success. I am here to tell you that social is now an important touch point cross the sales funnel. In many cases these social interactions accelerate prospects and shorten the buying cycle. And again, don't be surprised if in the future we are attributing tens of thousands of dollars to a single Tweet or Facebook post.