Interview: Why Delivering Mobile Customer Service is a Must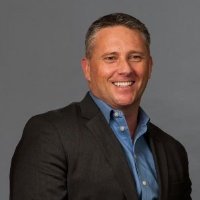 Mobile customer service is no longer "a nice to have," but a "must-have" for support organizations who want to deliver superior service. This gives customers the ability initiate a service request from their smartphone, whether that means logging a case, starting a live chat, or even co-browsing with an agent.
Few people are as familiar with this trend than Tony Kavanagh, VP of Product Marketing for Salesforce's Service Cloud. Over the last few months Tony has travelled around the world to share this trend and demonstrate how Service Cloud is committed to helping customer service organizations stay ahead of this curve. Furthermore, he'll be delivering the keynote address at next week's ACCE conference in Seattle, an event produced by ICMI.
Tony recently spoke with ICMI (International Customer Management Institute) about the mobile revolution and why it matters for customer service:
ICMI: Do you think that Mobile customers expect a different level of customer service than those from the more traditional channels?
Tony: Mobile customers expect service at anytime and from anywhere. With traditional channels like phone and email, customers have become accustomed to listening to hold music or waiting for a personalized email response. Consumers have a choice in how they want to contact a support organization and when they reach out via mobile the expectation is that they will receive great service not later, but now.
ICMI: Do you think Social Media customer service or Mobile Customer Service is a harder channel to support within a contact center? 
Tony: The key to delivering amazing service is ensuring that your contact center is equipped to deliver service on any channel, any time. The question is not whether social or mobile is more difficult but whether your agents have the tools they need to meet customers on any channel. In the social and mobile era, the companies who embrace multichannel service will be best prepared to amaze their customers on the channels the customers choose, whether that's social, mobile, email, phone, web chat, or even via self-service portals and communities.
ICMI: Where do you see contact centers facing the biggest challenges when trying to implement some of the emerging channels like Social, Mobile or advanced Self-Service?
Tony: One key to success is navigating through all of the "noise" and finding the real service inquiries. There are billions of tweets and social posts each day, and it's imperative for companies to have the ability to filter down to the critical ones. Implementing a new channel requires a plan, such as deciding which questions to prioritize and which are merely comments that don't necessary need a response.
ICMI: Would you say Mobile is a competitive differentiator? Why?
Tony: With more than 1.7 billion mobile devices shipped in 2012 according to IDC, companies today have to be mobile, and mobile will be a key competitive differentiator. If you look at shipments of mobile devices vs. notebooks and desktop computers, notebooks and desktops are flat over the last 10 years and projected to stay flat while mobile devices continue to grow. Companies who do not embrace the new mobile era will be left behind.
ICMI: What impact do you see business facing if they DO NOT implement customer service around the emerging channels currently being favored by customers?
Tony: The biggest impact will be on customer satisfaction. In the new mobile and social era companies need to be connected to their customers in the channels that the customers choose. It's no longer up to companies to dictate how customers communicate with them – companies need to meet the mobile and social challenge and engage with customers and the channels where they already are.
ICMI: Do you think that the balance of power is shifting from the business to the consumer? Why?
Tony: Absolutely. Jeff Bezos has a great quote from several years ago – before the advent of social technologies but after the advent of the Internet. He said that before the Internet if you upset a customer he would tell 6 people. And after the Internet he would tell 6,000 about a bad experience. In the social and mobile revolution today it's not unreasonable to think that a customer complaint could easily reach 60,000 or 600,000 or even 6 million people. In a world where a consumer has that kind of reach, the consumer is definitely sitting in the driver's seat.
If you're interested to learn more, join Tony and Steve Wickens, Senior Director of Product Services for Fico next week at ACCE (Annual Call Center Exhibition) or via the livestream of the event.