20 Motivational Sales Quotes to Amp You Up!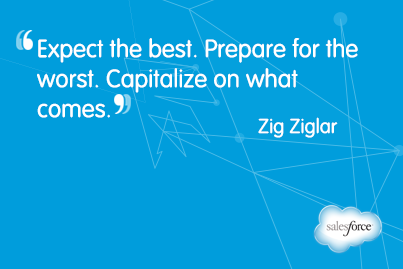 I just finished reading Dan Pink's latest book, "To Sell is Human: The Surprising Truth About Moving Others," in preparation for his Sales Performance webcast. In the book, Dan slams old school sales tactics and reveals why knowing how to move others is crucial in today's digital era.
So I felt inspired to compile a list of my favorite sales quotes to get you and your sales team moving for the week. Plus, it's Tuesday afternoon – not quite midweek yet – so I'm sure you can use some motivation too! Feel free to bookmark this post – and come back to it whenever you need a boost of motivation. Enjoy!
Shoot us a Tweet with your favorite sales quote - and include #movingothers.