6 Tips for Using a Command Center for Crisis Management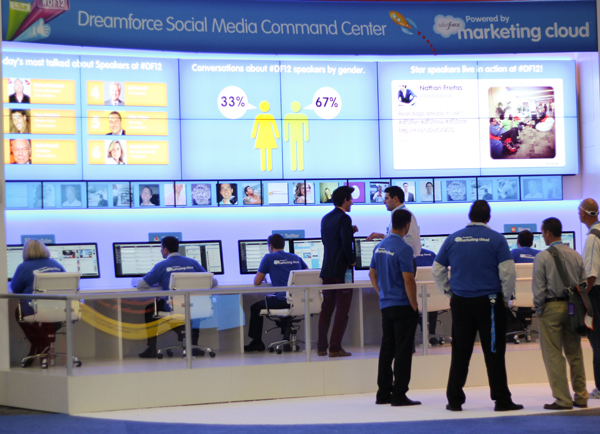 Crises happen but you don't have to be flying blind when they occur.  Here are 6 tips for using a social media command center during times of crisis.
 "Did you know that a command center is at the heart of the disaster prevention and social strategy for the American Red Cross? They respond to 70,000 disasters every year."
Listen: Use a social media monitoring platform to pull in relevant keywords around your brand across the social web, not just Twitter and Facebook.
Categorize: Be prepared to categorize incoming posts into tiers such as Tier One for items requiring an immediate response, Tier Two for mentions that need a response but aren't urgent in nature, and Tier Three for items that need no reply, and then route them to team members or departments accordingly. 
Respond:  As issues unfold, respond quickly on the appropriate channels.  If the crisis is taking place on Twitter, your first response should be on Twitter. You can share your message across platforms/channels as the need arises, but your first response should be where the crisis erupted.
Report: Report on social media mentions, engagement, sentiment, etc. through your social media monitoring platform.
Be Flexible: Listen to how people are reacting to your responses and update your replies base on that information. If they need more information, provide it. If they need resources, provide them. Most importantly, be prepared to toss it all out at a moment's notice and change things up to adapt to any situation that may arise.
Analyze, Measure and Follow Up: Set up a monitoring dashboard for keywords, customer names and user names that will help you follow up after the crisis is resolved. Having that report will help prevent the problem from recurring. Institute analytics that continue to track the crisis, and that alert you to repeat visitors to your site so you can apply techniques usually used in re-marketing, to ensure the crisis is resolved.
There are many things you can do to set yourself up for success in a time of brand crisis online. Learn to monitor insights and brand sentiment in real time. Create a clear action plan. Designate responsibility to members of your team in advance. Go through your response drill once a quarter to keep it fresh. What would you add to this list?
By creating and sticking to a crisis management plan, you'll be ahead of the game and ready to handle any crisis the moment it hits. An ounce of prevention is worth a pound of cure!
Craving more information? Check out how Air Canada, The American Red Cross and Con Edison use social media command centers for crisis management.