Committed to Trust: Upcoming Salesforce AppExchange Security Review Changes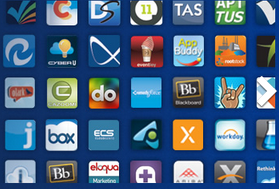 At salesforce.com, trust is our number one value. We set the bar high when it comes to security, which is why our more than 100,000 customers, including large financial institutions and government organizations, trust our service today. 
The high standards that we set for ourselves, and that our customers absolutely expect, extend to our thriving partner ecosystem through the mandatory enterprise-grade security review for all AppExchange apps. Security review has always been a requirement for partners listing apps on the AppExchange, and we deliver this highly valuable service to our partners to ensure we meet our customers' standards for trust.
Today, we are announcing some price adjustments to more effectively serve our partner community.  Starting on September 1, 2013, the price for an initial security review on all paid apps for AppExchange is changing from $300 USD to $2,700 USD per app.  For all apps that are in the security review queue before September 1, the security review price will remain $300 USD. The annual listing fee for AppExchange will remain $150 USD per app.  This change will not impact partners with free applications. All of the revenue from the price change will be reinvested back into the review process. 
As our partner ecosystem continues to grow, the volume of AppExchange apps being submitted for review has also grown exponentially. With these changes, we are able to dedicate more resources to the security review process, significantly reducing wait times for partners with apps in security review while also delivering the security and trust our customers expect. 
Expanding our resources means we will be able to help partners prepare more effectively for security review by providing more education around the importance of security and trust, actively promoting security and trust throughout the technical design process, and increased operational support to prevent unnecessary delays during security review.
For more than 13 years, salesforce.com has provided customers with the industry's highest levels of security, data integrity and availability.  There is no finish line for us in maintaining customer trust, and our partners benefit from our commitment to this value.  We will continue to enhance the security automation process with additional resources to help our partners deliver high quality apps with the enterprise-grade security our customers expect.